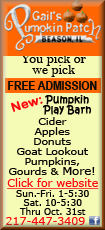 Obama was hunkering down Saturday in Virginia to go over the game plan for the town-hall debate with Romney. But his weekly radio and Internet address on Saturday spoke of an industry that's critical to Ohio, another battleground state and perhaps the most important to his Republican opponent's White House hopes.
"We refused to throw in the towel and do nothing. We refused to let Detroit go bankrupt," Obama said in the address. "GM is back. Ford and Chrysler are growing again. Together, our auto industry has created nearly a quarter of a million new jobs right here in America."
Romney opposed using government funds to help the auto industry go through bankruptcy. Many analysts believe the industry would not have survived if it had relied on private investment for rescue. It's an issue that has dogged Romney in Ohio, where numerous auto parts suppliers benefited from the survival of the big three automakers.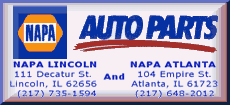 The Obama campaign also released a new TV ad narrated by actor Morgan Freeman noting the challenges Obama inherited and highlighting the president's successes, including saving jobs for American autoworkers and killing Osama bin Laden.
Romney is concluding a week of campaign rallies that saw him drawing larger, more excited crowds than he has through the fall campaign. More than 10,000 people turned out to several rallies, with the campaign saying that more people were signing up to attend events since Romney's strong debate performance last week in Nevada.
"I've had the fun of going back and forth across Ohio, and this week I was also in Florida and Iowa, I was in North Carolina and Virginia. And you know what? There is a growing crescendo of enthusiasm," Romney told a crowd of thousands at a sunset rally Friday in Lancaster, south of Columbus, where he and running mate Paul Ryan appeared together. "There's more energy and passion. People are getting behind this campaign. We are taking back this country."
Saturday will be the fourth of the last five days Romney will spend campaigning in this industrial, Midwestern state -- with 18 electoral votes, it's critical to his hopes of winning the White House. His campaign swing comes as he and Republicans criticize Obama for the handling of the terrorist attack on the U.S. Consulate in Benghazi, Libya.
Romney accused Vice President Joe Biden of "doubling down on denial" concerning security at the diplomatic post where the U.S. ambassador and three other Americans were killed. During the vice presidential debate Thursday, Biden said "we weren't told" about the Benghazi consulate's requests for additional security. Although a State Department official told Congress on Wednesday about the requests, the White House said Friday that Biden was speaking just for himself and for the president.
"The vice president directly contradicted the sworn testimony of State Department officials," said Romney, who was eager to stoke a controversy that has flared periodically since the attack. "American citizens have a right to know just what's going on. And we're going to find out."