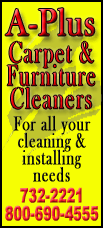 In some ways, he is. Clinton is endorsing President Barack Obama and Democrats in tight races for the House and Senate. But he's also burnishing a legacy as the party's elder statesman, rock star, global humanitarian and husband of Hillary Rodham Clinton, a once-and-perhaps-future presidential candidate herself.
In Indianapolis on Friday to boost Senate Democratic hopeful Joe Donnelly, Clinton said he hadn't expected to be so involved in the 2012 campaign. But Hillary Clinton is busy as secretary of state, and daughter Chelsea works for a broadcast network, he noted.
"So you're stuck with me," Clinton told the crowd.
Obama and other Democrats -- maybe even Clinton himself -- wouldn't have it any other way.
Bitter at the way Al Gore campaigned largely without him in 2000, Clinton has become Obama's surrogate in chief in a nationwide campaign tour, lending his oratorical skill and folksy style to increasingly personal contests in races that, four weeks out, show few signs of budging. Clinton is especially helpful in conservative states where Democratic candidates aren't eager to appear with the unpopular Obama. Clinton is a leading expert in the art of the political comeback -- a skill the struggling Obama could use now.

Also, there's this uncomfortable truth: Obama needs Clinton to generate support with white, working-class and independent voters who were drawn to Clinton and Republican presidential hopeful Mitt Romney -- but who haven't warmed to Obama.
"If there's one thing we've learned in this election season, by the way, it is that a few words from Bill Clinton can do a man a lot of good," Romney joked in his own speech at the Clinton Global Initiative last month, a nod to Clinton's convention speech.
Obama himself has cracked that he should appoint Clinton "secretary of explaining stuff."
The lighthearted tone and determined cooperation between Obama and Clinton is hard-won and may not end with the 2012 campaign.
The bruising 2008 Democratic primary between Obama and Hillary Clinton damaged relations between the families. Obama's appointment of Hillary Clinton to serve as his secretary of state -- and her successes in the job -- healed the relationship enough for Clinton to step in to help with Obama's re-election. And if Obama has Bill Clinton to thank for a second term, one way to pay back the debt could be Obama's support for a Hillary Clinton campaign of the future.
Among voters generally, Bill Clinton is more appealing than Obama. A CBS News/New York Times poll in September found 66 percent of registered voters with a favorable view of Clinton, compared with 45 percent for Obama.
"He's got a way of communicating complex ideas in plain ways that no one else has," said Greg Haas, who ran Clinton's 1992 campaign in Ohio and who is Democratic chairman in Franklin County, which includes Columbus. "No one in my lifetime. He's in a class by himself."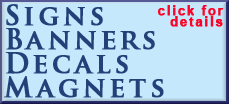 Clinton symbolizes good economic times for many voters, including a federal budget that was balanced under his leadership. His convention speech rebutted Romney's attacks on Obama and accused Romney of pushing an economic plan that is doomed to fail. Clinton lends Obama credibility on the issue that voters consistently name as their top concern: the economy.
Clinton rocketed out of the party's convention in Charlotte, N.C., last month energized by the massive crowd's roaring reaction to his partly ad-libbed call to arms. His star newly shined, Clinton plunged into a two-day swing in the key state of Florida and has since added stops for Obama in a string of political battlegrounds.
During one recent week, Clinton joined Obama at a meeting with about a dozen supporters at a private residence in Los Angeles; he hosted a fundraiser with about 160 people who bought tickets starting at $1,000; he spoke at a rally for four northern California Democrats in tight House races; he was in Nevada for a rally for Obama and Democratic Senate candidate Shelley Berkley; and he was at Arizona State University rally with Democratic Senate candidate Richard Carmona. Then came stops in Iowa and Indiana for more rallies with Senate and congressional candidates as well as fundraising events.