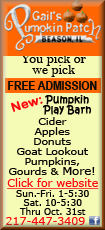 Today's highlight in history:
On Oct. 13, 1962, Edward Albee's searing four-character drama "Who's Afraid of Virginia Woolf?" opened on Broadway with Arthur Hill as George, Uta Hagen as Martha, George Grizzard as Nick and Melinda Dillon (whose 23rd birthday it was) as Honey.
On this date:
In A.D. 54, Roman Emperor Claudius I died, poisoned apparently at the behest of his wife, Agrippina (ag-rih-PEE'-nuh).
In 1307, King Philip IV of France ordered the arrests of Knights Templar on charges of heresy.
In 1775, the United States Navy had its origins as the Continental Congress ordered the construction of a naval fleet.
In 1792, the cornerstone of the executive mansion, later known as the White House, was laid during a ceremony in the District of Columbia.
In 1843, the Jewish organization B'nai B'rith (buh-NAY' brith) was founded in New York City.
In 1845, Texas voters ratified a state constitution.
In 1932, President Herbert Hoover and Chief Justice Charles Evans Hughes laid the cornerstone for the U.S. Supreme Court building in Washington.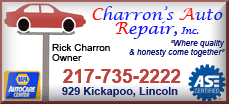 In 1944, American troops entered Aachen, Germany, during World War II.
In 1960, John F. Kennedy and Richard Nixon held the third televised debate of their presidential campaign (Nixon was in Los Angeles, Kennedy in New York).
In 1972, a Uruguayan chartered flight carrying 45 people crashed in the Andes; 16 survivors who resorted to feeding off the remains of some of the dead in order to stay alive were rescued more than two months later.In 1981, voters in Egypt participated in a referendum to elect Vice President Hosni Mubarak (HAHS'-nee moo-BAH'-rahk) the new president, one week after the assassination of Anwar Sadat.
In 2010, rescuers in Chile using a missile-like escape capsule pulled 33 men one by one to fresh air and freedom 69 days after they were trapped in a collapsed mine a half-mile underground.
Ten years ago: Serbia's first presidential elections since the ouster of Slobodan Milosevic (sloh-BOH'-dahn mee-LOH'-shuh-vich) failed because of a low voter turnout. The Anaheim Angels routed the Minnesota Twins 13-5 to win the American League Championship Series in five games. Best-selling historian Stephen E. Ambrose died in Bay St. Louis, Miss., at age 66.
Five years ago: Secretary of State Condoleezza Rice, after meeting with human-rights activists in Moscow, told reporters the Russian government under Vladimir Putin had amassed so much central authority that the power-grab could undermine its commitment to democracy.