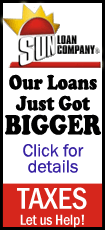 Only Kansas City has been losing among those five teams showing a strong commitment to the run. And for the others, particularly the Patriots and Giants, the balance provided by successful rushing attacks can only make their prolific passing games even more dangerous.
Nowhere is that more stark than in New England, where during the Tom Brady era that's now in its 12th season, only very early on when Brady replaced the injured Drew Bledsoe was Bill Belichick's bunch not a passing team. As Brady developed into a championship quarterback and superb passer, the Patriots' devotion to the run waned.
Not so in 2012. New England ranks third in yards rushing and ninth in yards through the air. Second-year back Stevan Ridley is fifth in the NFL with 490 yards on the ground and already has four touchdowns. Brady has only twice that many through the air; last season, Brady threw for 39 TDs and the Patriots rushed for 18.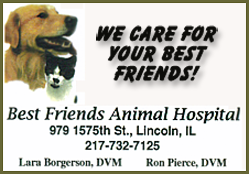 "We're getting a lot of nickel defense," Brady explained. "When they put little guys out there, we have to take advantage of it. I think we're playing definitely a more physical style and controlling the tempo of the game by running the football. We have to keep doing it. It's only been five games ..."
But in those five games, New England is averaging 38 rushes. And it's not even cold and snowy in Foxborough yet.
"It's awesome, man," Ridley said of the rushing opportunities. "I just have to say, it takes a lot of pressure off Brady. And that's our leader, that's our team. A lot of people key on him and our running back group has to get some pressure off him so he can be the quarterback he can be. If they're sitting back there staring Brady in the face every play, we can't be a one-dimensional offense. So we're taking pride in that and we're thankful for it, but there's a lot of work to be done."
The Giants needed tons of work done on their running game, which once was their calling card, even with Eli Manning at quarterback. Even as they surged to the NFL title last season, it was Manning's passing and a sack-happy defense that carried them -- not the guys carrying the ball, who ranked last in yardage.
While they still are primarily a throwing team, especially when Hakeem Nicks is healthy to combine with Victor Cruz at wideout, the Giants' devotion to handing the ball to Ahmad Bradshaw and Andre Brown has paid off this year.
"They can give me the ball all they want," Bradshaw said.
Although the trend from high schools through the colleges and into the pros is to open it up -- rules changes favoring offensive players, spread attacks and the re-emergence of the tight end as a pass catcher all have contributed to that trend -- Seahawks coach Pete Carroll is more of a traditionalist. He won national championships at Southern California with balanced offenses, and he believes that remains the correct approach. Even if the last three Super Bowl champions were passing teams.