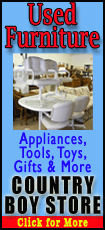 The Cavaliers took the lead 16-15 at the end of the first quarter and never gave it up.
Trailing 50-29 at the half, the Bulls opened the third quarter with a 15-0 run. The Bulls outscored the Cavaliers 32-13 in the quarter, closing the gap to 63-61.
The Bulls played without star point guard Derrick Rose, recovering from surgery on his torn ACL during the 2012 playoffs.
Tyler Zeller scored 10 points for the Cavaliers, while Omri Casspi, C.J. Miles and Luke Harangody got nine each. Kirk Hinrich scored 14 points, had eight assists and grabbed four rebounds for the Bulls.