One of the people also says New Orleans linebacker Jonathan Vilma expects to play at Tampa Bay on Oct. 21 while his appeal is pending. The people spoke to The Associated Press Friday on condition of anonymity because the appeals were filed as private documents with the league.
NFL spokesman Greg Aiello confirmed Friday that all four players had filed appeals, but said the league would decline comment on the substance of those documents.
This marks the second round of appeals by the players.
About a month ago, a three-member appeal panel created by the NFL's collective bargaining agreement vacated initial disciplinary rulings handed down by Goodell. Then Tuesday, the commissioner upheld his initial suspensions of Vilma and Saints defensive end Will Smith, and revised his suspensions of Cleveland linebacker and former Saint Scott Fujita and free agent defensive lineman Anthony Hargrove.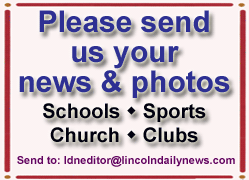 Vilma has been on the Saints' physically unable to perform list while continuing his comeback from offseason surgery on his left knee, but may be activated after the first six weeks of the regular season. Goodell said Vilma could be paid for his time on New Orleans' PUP list.
New Orleans has a bye this week, then the Saints could activate Vilma next week, if he is healthy enough to play. When Vilma was first place on the PUP list, Saints interim coach Aaron Kromer said the goal was to have Vilma back in the lineup by Week 7.
"Excited to get Vilma back out there on the field," Saints linebacker Scott Shanle said in a text to the AP Friday. "Played a lot of football with him and know how much he brings to the team and inside our defensive huddle on game day."
Barring a successful appeal, Vilma will remain suspended for the season, while Smith will remain suspended four games. Hargrove's suspension was reduced from eight to seven games and Fujita's was cut from three games to one.
In effect, Hargrove now faces a two-game ban because his initial eight-game suspension was reduced by one and he was given credit for five games missed as a free agent after he was cut by Green Bay in the preseason.
The new appeals are only the latest of many maneuvers in a contentious months-long back-and-forth involving the players, the NFL Players Association and the league office.
Vilma has a related defamation case pending against Goodell in federal court in New Orleans.
In addition, Vilma and the NFLPA, which is representing the other three players, could ask U.S. District Judge Ginger Berrigan to revisit their earlier legal challenge of the suspensions.