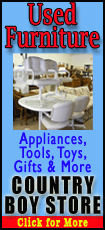 It was the largest comeback ever in a winner-take-all postseason game, according to STATS LLC. No other club in this sort of ultimate pressure situation had come back from more than four down.
"We knew we had a lot of game left after they scored six. Nobody went up there trying to hit a six-run homer," said Descalso, whose solo shot in the eighth made it 6-5. "We needed to scratch and claw and get ourselves back in the game."
They did, barely: Descalso's saving single ticked off the glove of diving shortstop Ian Desmond.
First-year manager Mike Matheny and the wild-card Cardinals, the last team to clinch a playoff spot this year, will open the NL championship series at San Francisco on Sunday.
The Nationals, meanwhile, led the majors with 98 wins in 2012 but lost without All-Star ace Stephen Strasburg. The team said he'd thrown enough this year and didn't put him on the playoff roster.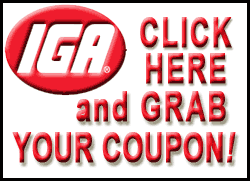 Down 7-5 with two outs in the ninth against Nationals closer Drew Storen, the Cardinals twice were a strike away from losing. But Storen walked both of those batters, Yadier Molina and David Freese, setting the stage for the unheralded Descalso and Kozma -- Nationals manager Davey Johnson even called the rookie "Cosmos" before Game 4 -- to come through.
When Cardinals closer Jason Motte got Ryan Zimmerman to pop out to second base a half-hour past midnight, the Cardinals streamed from the visiting dugout for a rather muted celebration, all in all.
This was nothing new to them.
Over the past two years, St. Louis is 6-0 when facing elimination, including victories in Games 6 and 7 of the 2011 World Series against Texas.
"It's just the kind of people they are. They believe in themselves. They believe in each other," Matheny said. "It's been this style of team all season long. They just don't quit, and I think that just says a lot about their character."
Down to their last strike in the Fall Classic a year ago, trailing by the exact same 7-5 score in the ninth inning, the Cardinals rallied in Game 6 and then took the championship in what turned out to be the final year with the club for slugging first baseman Albert Pujols and then-manager Tony La Russa. Now Matheny, who got the Cardinals into the playoffs as the second NL wild-card team on the next-to-last day of the regular season, has them back in the NLCS.
And to think: Washington, which won the NL East and led the majors with 98 wins, got off to as good a start as possible Friday.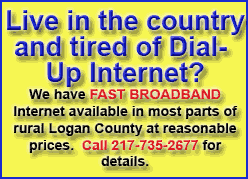 Seven pitches, three runs. Just like that, Jayson Werth's double, Bryce Harper's triple and Zimmerman's homer got the hosts jump-started in their first Game 5.
That opening outburst, plus a big third inning highlighted by the 19-year-old Harper's homer, made it 6-0.
St. Louis was not about to go gently into the night, though.
"Would have been easy for us to go down 6-0 and sort of roll over and let the crowd take us out of it," Descalso said, "and just let them have the game."
The Cardinals chipped away, chipped away. One run off 21-game winner Gio Gonzalez in the fourth, a pair in the fifth, another in the seventh off Edwin Jackson -- the Game 3 starter and loser, and an all-around surprising choice for midgame relief.
Suddenly, it was 6-4. Then came Descalso's homer 5 in the eighth. After Kurt Suzuki drove in a run for Washington get the lead back up to 7-5, a four-run ninth against Storen -- who had elbow surgery in April, returned to the team in July and reclaimed his closer role in September -- completed the reversal.
"We've had a great year overcoming a lot of hardship," Nationals manager Davey Johnson said, "and to not go after them at the end was not fun to watch."