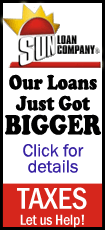 And yet, the Rockets still found a way to soar over even the greatest expectations.

Frankly, they're just that good.

Rochester blistered Lincoln by a final score of 47-8, after blasting off to a 41-0 halftime lead.

The loss dropped the Railers' record to 2-6 on the season.

Lincoln coach Andy McDonald said his team was "overmatched" by the Rockets, who had wicked combinations of size and speed.

"We knew that they were going to be a great team in every way," said McDonald. "You always come out, play to win and come out ready to compete and hope things go your way, or make positive things happen, and come away with an upset. That's what we always think in these situations. I think we fought hard. I think we did the best we can. But we were overmatched by a great team."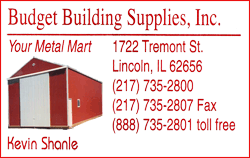 The embodiment of Rochester's physical gifts was running back Garrett Dooley.
Dooley, a 6-foot-2, 200-plus-pound running back/linebacker who will attend Wisconsin in college, rumbled past the Railers for three touchdowns on offense, while also delivering crushing blows on defense.
Lincoln, despite their best efforts, simply could not slow him down, and the Rockets reaped the benefits.
"He's a stud. He's very explosive, very fast and a big, strong kid," said McDonald. "To block him, you have to have someone who is athletic enough to move their feet and has a great will to stick their nose in there in front of him. He's just so dadgum quick when he's blitzing too. We couldn't move our feet quick enough to get a hand on him. He's extremely aggressive. He comes like a train. He's just going to come in there and move anybody who is in his way."
While the scoreboard would seem to indicate Rochester's offense was the difference in the game, it was perhaps the defense that was most impressive. The Rockets' first-team defense limited Lincoln's offense better than any other team all season, holding quarterback Austin Krusz to just one completion in seven attempts and keeping the Railer running game largely under wraps.
The bright spots for Lincoln came in the second half, when the sophomores were able to put together a scoring drive. Quarterback Brent Metelko found receiver Adam Conrady for big yardage, setting up a Metelko quarterback sneak from the 1-yard line for Lincoln's only touchdown of the night.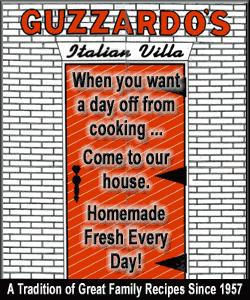 Sophomore Tim Jackson also showed flashes of future success for the Railers, running three times for 15 yards.
"They were excited to get in there and compete. They played hard," said McDonald. "We had some positive things happen tonight, but in the course of the game, we just couldn't put enough of them together at a time.
"Jackson got in there early in the game because Conner Schmidt was banged up. That's something we've been needing and wanting, is some other guys to kind of step up and give some of those guys playing both ways a break, to come in and play hard. "
Anthony Cannon led the Railers with 39 yards on 11 attempts. No other Railer rusher gained more than 10 yards in the contest.
Conrady led Lincoln with two catches for 40 yards.
After back-to-back contests with highly touted opponents Sacred Heart-Griffin and Rochester, the Railers will return to Handlin Field for their final game of the season next Friday, when they take on Olympia.
McDonald said he's looking forward to celebrating Senior Night at home and recognizing his team's work all year-round.
"This game tonight, it is what it is. I hope that this made us better, playing against top-notch competition," said McDonald. "Once we leave the field, all the focus goes toward next week. All of the stuff we do in the offseason and the summer, all of the time and the hard work, a lot of emotion and intensity, it all comes down to the last game. Fortunately, we get to play it at home.
"We need to come out and play to the best of our ability."
[By JUSTIN TIERNEY]
Justin Tierney's Railer football reports