Wabash College in Crawfordsville, Ind., has transferred its collection of Richard Yates' papers, measuring 8 linear feet, to the Abraham Lincoln Presidential Library and Museum in Springfield. The donation will supplement the Yates family collection comprising 15 linear feet already held by the presidential library, making it the world's most complete research collection regarding the man who served as Illinois governor from 1860 to 1865, one of the key American political figures of the mid-19th century.

"Wabash College is delighted to see these papers returning to their proper home in Springfield," said Wabash College's Beth Swift. "The Yates papers we have had at Wabash are but a part of the larger collection at the Abraham Lincoln Presidential Library, and we are gratified that scholars will be able to study the entire collection in one place. We look forward to the scholarship that will result from this reunification. It is our pleasure to play a part in returning these historically important items to the place where most of them originated."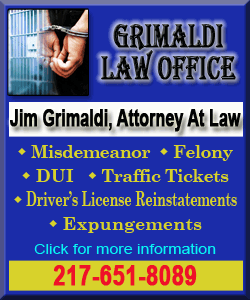 "The Richard Yates papers received from Wabash College nicely complement the Yates collection held by the presidential library, filling gaps that have existed in our collection," said ALPLM director Eileen Mackevich. "Researchers will appreciate having these two collections united in one facility. We thank Wabash College for this generous and thoughtful gift."
Richard Yates (1815-1873), like Lincoln, was born in Kentucky and moved with his family to Illinois. Yates came to Illinois in 1831, graduated from Illinois College in Jacksonville in 1835, studied law in Kentucky and returned to Jacksonville to work as an attorney after he passed the bar exam in 1837.
Yates, a Whig, was elected to the Illinois House of Representatives from 1842 to 1846 and 1849-1850. In 1850, he was elected to the U.S. House of Representatives and served until 1855, when his stance against the repeal of the Missouri Compromise and his identification with the new, anti-slavery Republican Party caused him to be defeated in his pro-slavery district.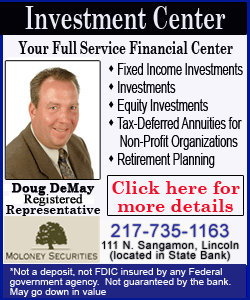 Yates was elected governor of Illinois in 1860. As the state's commander-in-chief, he sent more soldiers to aid the Union cause early in the war than any other state. He appointed Ulysses S. Grant the mustering officer for the state and afterward colonel of the 21st Illinois regiment, putting Grant on the path that would lead to military and political greatness.
Yates was a staunch supporter of President Lincoln and the Emancipation Proclamation and was rewarded with much federal spending in Illinois during the 16th president's tenure.
After his service as governor ended, Yates was elected as a Republican to the United States Senate and served from March 4, 1865, to March 3, 1871.
He died in 1873 and is buried in Jacksonville's Diamond Grove Cemetery.
A statue of Yates was erected on the Illinois State Capitol grounds in 1923.
His son, also named Richard Yates, was governor of Illinois from 1901 to 1905.
The Robert T. Ramsay Jr. Archival Center at Wabash College acquired its Yates collection as a donation from the family of Winfred Harbison, a former Wabash College faculty member. Harbison had received the papers from Yates' granddaughter for a planned biography of the governor. Harbison died before completing the biography.
The Abraham Lincoln Presidential Library and Museum also has collections from Illinois Govs. John Palmer, Richard Oglesby, Len Small, Henry Horner, William Stratton, Richard Ogilvie and Dan Walker.
For more information on the presidential library and museum, visit www.presidentlincoln.org.
[Text from Abraham Lincoln Presidential Library and Museum file received from the Illinois Historic Preservation Agency]