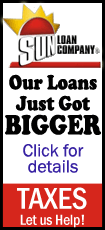 Retail sales rose 1.1 percent last month to a seasonally adjusted $412.9 billion, the Commerce Department said Monday. That followed a 1.2 percent increase in August, which was revised slightly higher. Both were the largest gains since October 2010.
Sales rose last month in most major categories. Electronics and appliances surged 4.5 percent, in part because of iPhone sales. Sales at auto dealers increased 1.3 percent. Building materials and garden supplies, furniture and clothing sales all gained, too.
The retail sales report is the government's first monthly look at consumer spending, which drives nearly 70 percent of economic activity. The report follows a jump in consumer confidence, a steep drop in the unemployment rate and a modest housing recovery that is helping lift home prices.
Economists said the gains in retail spending could help drive stronger growth in the second half of the year.
"We expect growth to accelerate in the final quarter of the year and are supported in this view by the strong showing in retail sales," said James Marple, senior economist at TD Economics.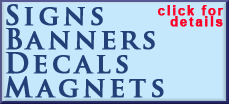 Still, Marple and other economists cautioned that consumer spending could slow next year if Congress fails to reach a budget deal to avert sharp tax increases and spending cuts.
And some economists noted that the September jump in retail spending was driven by iPhone sales. The gain may be reversed in coming months.
"This shouldn't be considered the start of a consumer revival," said Paul Dales, senior U.S. economist at Capital Economics.
Part of the increase was driven by higher prices. Gas station sales also rose 2.5 percent. And food sales increased 1.2 percent. The recent drought may have driven some food prices higher, economists noted.
Still, excluding autos and gas, sales were up a solid 0.9 percent in September.
Until recently, high unemployment and weak pay increases have kept consumers from spending more freely this year. That has held back growth. The economy grew at a weak 1.3 percent rate in the April-June quarter. Most economists believe growth will stay around 2 percent for year, although some said the latest retail sales figures could make growth slightly stronger.