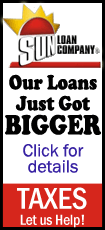 Treme (truh-MAY) is considered one of America's most unusual neighborhoods and holds significant place in the history of jazz. It is also getting some new energy thanks in part to the spotlight provided by the HBO series "Treme."
"All the things sacred to New Orleans bubbled up from that neighborhood, because Treme had such a mixture of people and cultures," said Toni Rice, a spokeswoman for one of the neighborhood groups organizing its bicentennial celebration. "It wasn't just slaves. It wasn't all white or all black. It was German, Spanish, Haitian, Italian."
Born from the immigration that followed the Haitian revolution of the early 1800s and named for French milliner and property owner Claude Treme, the neighborhood became an entertainment center where white and black Creoles gathered.
The wave of Haitian refugees added to a New Orleans that was already a mix of French, Spanish and African-American culture, with American influence filtering in after the 1803 purchase of the territory from France. New Orleans was still largely confined to the French Quarter -- the original city founded in 1718. Treme and other outlying neighborhoods were farms or swamps until efforts to drain the land took hold as the population grew.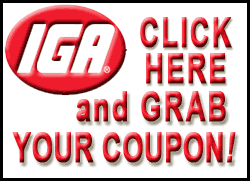 It's the site of St. Augustine, one of the oldest African-American Catholic church parishes in the nation, where famed clarinetist Sidney Bechet was baptized in 1897 and where Homer Plessy was a parishioner. In 1892, Plessy triggered the infamous U.S. Supreme Court case, Plessy v. Ferguson, which upheld the constitutionality of state laws requiring racial segregation in public facilities under the doctrine of "separate but equal."
It's also the site of Congo Square, where during the 18th and 19th centuries slaves were permitted to dance, trade goods and play music that would evolve into jazz. Generations of musicians hail from Treme, among them Troy "Trombone Shorty" Andrews and his grandfather, the late "Ooh Poo Pah Doo" singer Jesse Hill.
It was also home to the recently deceased Lionel Batiste -- the vocalist, drummer and assistant leader of the Treme Brass Band who was known simply as "Uncle Lionel." And it was the birthplace of jazz singer and trumpeter Lionel Ferbos, who at 101 is believed to be the oldest working musician in the city. He performs regularly at the Palm Court Jazz Cafe in the French Quarter.
Percussionist Shannon Powell, 50, has lived in Treme his entire life. It's where at age 11 he performed "Bourbon Street Parade" at a now-closed jazz club near his house and where as a teenager he was discovered by singing banjo and guitar player Danny Barker, who helped launch Powell's career.