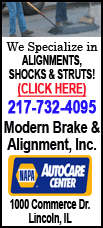 His claims brought snorts of derision and cries of, "He's lying! He's lying!" from Muslim survivors of the war watching from the public gallery.
Karadzic, who faces charges including genocide and crimes against humanity, was given 90 minutes to make a statement on his role in the war that left an estimated 100,000 dead. The statement was not made under oath, meaning Karadzic could not be cross-examined by prosecutors.
In another of the tribunal's courtrooms, Goran Hadzic, a former leader of rebel Serbs in Croatia, became the last of the tribunal's 161 indicted suspects to face justice as his trial got under way.
He was arrested last year in northern Serbia after more than seven years on the run and pleaded not guilty to charges of murdering hundreds of Croats and expelling tens of thousands more.
Karadzic, a former psychologist and poet, told judges he was a "physician and literary man" who was a reluctant player in the violent breakup of Yugoslavia. He said that before the war many of his friends, including his hairdresser, were Muslims.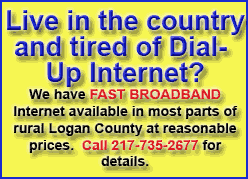 "Instead of being accused of the events in our war, I should be rewarded for all the good things I have done," he said through a court interpreter. "I did everything humanly possible to avoid the war ... I succeeded in reducing the suffering of all civilians."
Prosecutors have painted a starkly different picture of Karadzic during months of witness testimony, portraying him as a political leader who masterminded Serb atrocities throughout the war, from campaigns of persecution and murder of Muslims and Croats early in 1992 to the conflict's bloody climax, the 1995 massacre of some 8,000 Muslim men and boys in the U.N.-protected Srebrenica enclave.
Karadzic, 67, who looked relaxed and cheerful in court as he read his statement from a prepared text, denied that portrait of him.
"Everybody who knows me knows I am not an autocrat, I am not aggressive, I am not intolerant," he told judges. "On the contrary, I am a mild man, a tolerant man with great capacity to understand others."
He also said that some of the worst atrocities of the war, including two deadly shelling attacks on a Sarajevo market place in 1994 and 1995, were "orchestrated" to turn public opinion against Serbs.
Karadzic said Sarajevo was his adopted home and that "every shell that fell on Sarajevo hurt me personally."
He called the first market place shelling a "shameless orchestration."
"Obviously some people got killed by that explosion but we also saw mannequins being thrown onto trucks creating this show for the world."