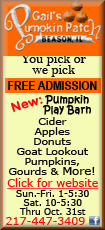 Nineteen-year-old Elizabeth "Lizzi" Marriott, of Westborough, Mass., vanished Oct. 9 after attending an evening class in Durham. Seth Mazzaglia, 29, was charged Saturday with second-degree murder and is accused of strangling or suffocating her in his apartment that night. Her body hasn't been found, but authorities have been searching the waters around Peirce Island in nearby Portsmouth.
Senior Assistant Attorney General Jane Young said Monday that "credible information" has led authorities to focus their efforts on the 27-acre island that separates the city from the Piscataqua River. Marine patrol officials have been using sonar and an underwater camera, she said, but the river's currents and eddies have hampered their efforts.
"The search in that area may last several more days," she said. "We have not discussed an end date. We have discussed continuing this until we find her."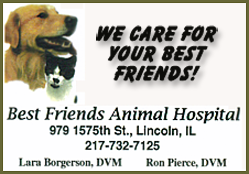 Authorities in Maine and Massachusetts also have been notified in case her body washes up there, Young said.
Mazzaglia, an actor and martial arts instructor, didn't speak during a brief arraignment Monday, and his court-appointed attorneys didn't object to the prosecutor's request that he be held without bail.
Craig Faulkner, who works at a theater company where Mazzaglia had auditioned, said he chatted with Mazzaglia for about 20 minutes on Friday while shopping at Best Buy in Newington. Mazzaglia, who was working in the store's video game section, told him: "Life is good," said Faulkner, producing artistic director at Seacoast Repertory Theatre in Portsmouth.
"I just asked him, 'How are things?' He said, 'Things are really good,'" Faulkner told The Associated Press on Monday.
Marriott, of Westborough, Mass., was living with an aunt in Chester, N.H., and commuting to the university in Durham, where she was majoring in marine biology. She was last heard from Oct. 9 when she made plans to visit friends in Dover after class, but she never showed up. Her cellphone was last used in Dover that night, according to fliers posted by family members, but authorities said her car was found several miles away in a parking lot on campus in Durham.
Family and friends spent several frantic days searching for her before charges were announced over the weekend. Police have not said what led them to arrest Mazzaglia or how he knew Marriott.