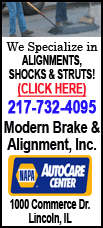 Last year's mild winter and a bumper crop of nuts have caused an apparent explosion in the squirrel population in patches of the country, bewildering fruit growers with their ravenous appetites, littering highway shoulders as roadkill, and keeping homeowners and pest control experts busy.
In southern Vermont, Clarence Boston said he hasn't seen such an infestation of pests in the 33 years he has been an orchardist on 60 farms in five states.
The squirrels wait until his apple crop is nearly ripe to swarm into the trees from nearby forests, sometimes eating half a tree's fruit in two or three hours. Sometimes, the squirrels will take only one bite, but the teeth marks make the apples worthless for retail sale.
"It's leaving me reeling. I'm sort of used to getting kicked around; I'm a farmer," said Boston, who estimates squirrels destroyed about half of his most profitable variety of apples following a season already made tough by the weather. "I was not expecting the next plague to be red squirrels."
Biologists know squirrel populations have rare but periodic "eruptions," when conditions coincide to produce abundant foods that fuel the fast-reproducing animals. This year's squirrel boom in parts of Vermont followed two seasons of bountiful acorn and beechnut crops and last year's mild winter.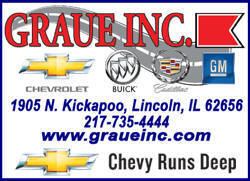 In addition to eating up cash crops, squirrels can also prevent future harvests by "girdling" trees -- eating away a band of bark around the trunk, causing it to die.
At South Carolina's Clemson University, gray squirrels have been so abundant in the past several years that they have killed more than 100 mature trees, said Greg Yarrow, chairman of the school's division of natural resources.
The school has experimented with non-lethal squirrel-control methods, including capturing and then injecting them with birth control chemicals. Another, less labor-intensive method has involves leaving chemical-laced bait that inhibits reproduction.
"In this state we are getting increased calls of problems," Yarrow said. "I know it's similar in other states. ... It's all food-related."
The same conditions are contributing to increases in other rodents, such as red squirrels and certain species of mice, experts say.
Experts noting an increase in squirrel populations include Paul Curtis, an associate professor at Cornell University's Department of Natural Resources and a pest management expert. Such eruptions are rare but noted in historical literature, he said.
"This is the first one I've heard of," Curtis said. "I've been here in New York state for 20 years."
Trying to get a precise measurement of the scope of the infestation is difficult. The population booms appear to be happening in some places, but not others.
Curtis said he has heard of problems in New York's Hudson Valley, north of New York City, but not in western New York. Similar booms have been reported in New Mexico, and squirrel hunters in Indiana and Ohio are expecting banner seasons. But hunters in Pennsylvania are being told it could be a tough season.