The report by the nonpartisan Kaiser Family Foundation also found striking regional differences that could lead to big premium hikes in some states and counties. That finding instantly made it ammunition in the presidential campaign.
In the senior-rich political swing state of Florida, the hypothetical plan modeled by Kaiser would boost premiums for traditional Medicare by more than $200 a month on average. In Nevada, another competitive state, 50 percent of seniors would face additional monthly premiums of $100 or more for their coverage. A new pattern of regional disparities would emerge from overhauling Medicare's payment system, the report said.
Romney and his running mate, Wisconsin Rep. Paul Ryan, have proposed changing Medicare to a "premium support" system dominated by private plans that are paid a fixed amount by the government. President Barack Obama says replacing the current open-ended Medicare benefit would shift costs to seniors.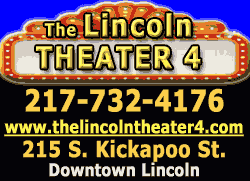 Romney's approach would mirror the difference between traditional workplace pensions and modern-day 401(k) plans, in which the employer contribution is limited. While Medicare financing wouldn't be as heavy a lift for taxpayers, the risk is that retirees could end up paying more if medical costs rise.
The study carried a prominent disclaimer: It should not be taken as a specific analysis of the Romney-Ryan proposal, partly because their plan lacks details. However, Kaiser says it is modeled on what Romney and Ryan propose.
"This approach is similar to the premium support proposal included in (House Budget) Chairman Paul Ryan's ... budget proposal for (fiscal year) 2013 that was embraced by presidential nominee Mitt Romney," the report said.
Like the Romney-Ryan plan, government health insurance payments for individual seniors would be tied to the cost of the second-lowest private insurance plan in their geographical area, or traditional Medicare, whichever is less expensive. Seniors could pick a private plan or a new public program modeled on traditional Medicare. But if their pick costs more than the government payment, they would have to pay the difference themselves.
One of the biggest differences, however, is that the report assumes the privatization plan is already in place. Under Romney-Ryan, current beneficiaries and those 10 years from retirement could stay in the traditional system. But the Kaiser study assumed the change has already happened, and all Medicare recipients are already in the new system.
The study also did not model the effects of additional financial help that Romney has promised for low-income seniors and those in frail health, because such details have not been filled in.

The Obama campaign pounced on the findings, while the Romney camp pointed to the disclaimer, saying the report does not reflect the candidate's own plan.
"As the authors stress, this is not a study of the Romney-Ryan plan," said Romney spokeswoman Andrea Saul. "Our plan would always provide future beneficiaries guaranteed coverage options with no increase in out-of-pocket costs from today's Medicare."
The Obama campaign posted a link to the study on its website.
"Under Romney's plan, millions of people -- especially those with complicated health needs who see a lot of different doctors -- would have to give up their doctors or pay extra to maintain access to their choices," said Obama spokesman Adam Fetcher.
Kaiser's top Medicare expert, Tricia Neuman, said the organization has been working on the report since the early part of the year, well before Romney picked Ryan as his running mate and cemented his support for the congressman's Medicare overhaul.