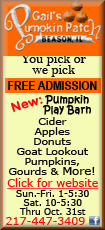 1. CLINTON ON CONSULATE SECURITY: `I TAKE RESPONSIBILITY'
The Secretary of State pushed back against Republican criticism of the Obama administration for its handling of the attack in Libya.
2. WHAT THE CANDIDATES NEED TO DO IN DEBATE TWO
Romney needs to live up to the high expectations he set in the first debate, while Obama must be more aggressive without turning off voters in the town-hall style format, AP's Jim Kuhnhenn writes.
3. WHEN A TERROR TRIAL IS HELD WITHOUT ANY TERRORISTS
A judge says five Guantanamo Bay detainees accused in the Sept. 11 attacks can skip the rest of this week's hearings if they choose.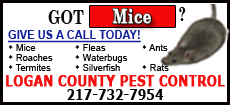 4. TWO MORE DRUGS LINKED TO MENINGITIS OUTBREAK
The FDA urges doctors to contact all patients who got any kind of an injection from the suspect Massachusetts pharmacy.
5. YAHOO CEO RAIDS GOOGLE FOR LIEUTENANT
Marissa Mayer hired the search engine's advertising executive Henrique de Castro to be her chief operating officer.
6. WHY A DRUG LORD'S DAUGHTER SAYS SHE ENTERED THE U.S.
Alejandrina Gisselle Guzman Salazar, who says her father is Joaquin "El Chapo" Guzman, told authorities she's pregnant and wanted to give birth in Los Angeles.