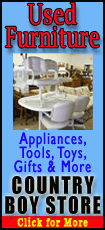 These might sound like simple principles, but it seems that candidates sometimes forget that during debates, they're being watched not just when they're speaking, but when they're listening.
And that's never been truer than this election season. Joe Biden's skeptical chuckles, President Barack Obama's copious note-taking, even Paul Ryan's thirsty gulps of water have become fodder for endless chatter, with a cultural shelf life possibly far longer than what these candidates were actually saying.
It's all been magnified by those constant split screens on TV. If it seems like they were used more than usual during the first two debates, it's because the candidates were so expressive -- for better or worse -- when they weren't speaking, says Marc Burstein, senior executive producer of political and live events coverage at ABC News.
"It was part of the story," Burstein says. "I shouldn't be in my job if I wasn't giving my viewers the opportunity to see that."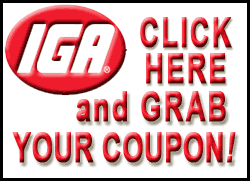 With the next debate upon us, here are a few tips from the experts on what to do when you're not the one talking.
Candidates! Are you listening?
THIS ISN'T A WRITTEN EXAM
Everyone jots down a note here and there. But it was duly noted that Obama looked like he was drafting a full speech during his first debate with Mitt Romney. Perhaps he felt it was a way to put the time to use. In any case, it hurt him.
"It can be perceived as being rude, inattentive, not really listening to what the other person is saying and being preoccupied with your own thoughts," says Lillian Glass, a body-language coach in Los Angeles. Of course, it's fine to jot down an occasional note, she says. "But when they consistently write while the other is speaking, it is disconcerting."
IT ISN'T A COMEDY SHOW EITHER
Many viewers of the vice presidential debate enjoyed the Biden laughs, chuckles, smiles, grins -- especially Democrats. But it's a tough balance.
Biden may have gotten away with it because of his stature, age and experience, says Jonathan Paul, director of debate at Georgetown University. "Imagine if it wasn't the vice president but Paul Ryan who had been making those faces," says Paul. "I don't think the reaction would have been the same."
Glass, an author on body language, says that as a general rule, candidates "should never mug or make faces or have a condescending smile or laugh inappropriately. People are judging them by what they see, just as they're judging them by what they hear."
PAY ATTENTION
This sounds like a no-brainer, but there are nonverbal cues that can be interpreted as distracted, bored or impatient, which can seem perilously close to disrespectful. Remember George H.W. Bush's unfortunate glance at his watch in 1992? Remember Al Gore's sighs and eye-rolls in 2000? Did either of them win those elections?
"I tell my students all the time -- the most important thing is to pay attention," says Paul, the Georgetown debate coach. "You have to appear as if you are listening and on top at every moment."

AND BE POLITE
Paul says he's had students who were excellent debaters but who would gasp or roll their eyes when hearing opponents' arguments. "People think nobody is paying attention to that -- but they are," he says.
There is a way to demonstrate you are listening carefully, says Jerry Shuster, who teaches political communication at the University of Pittsburgh.
"Have direct eye contact, body leaning toward the speaker, head raised -- maybe nod the head," he says.