Energy

Send a link to a friend
[October 16, 2012] WASHINGTON (AP) -- The issue:
Americans depend on energy for everything from driving their cars to powering factories, homes and offices -- and of course our smartphones, laptops and tablets. How that energy is produced and where it comes from affect jobs, the economy and the environment.
Where they stand:
President Barack Obama proposes an "all of the above" strategy that embraces traditional energy sources such as oil and coal, along with natural gas, nuclear power and renewable sources such as wind, solar and hydropower. Obama has spent billions to promote "green energy" and backs a tax credit for the wind industry that his Republican rival Mitt Romney opposes. While production of renewable energy has soared, critics point to several high-profile failures, including Solyndra, a California solar company that went bankrupt, costing taxpayers more than $500 million.
Romney pledges to make the U.S. independent of energy sources outside of North America by 2020, through more aggressive exploitation of domestic oil, gas, coal and other resources and quick approval of the Keystone XL pipeline from Canada to Texas. Obama blocked the pipeline because of environmental concerns but supports approval of a segment of it.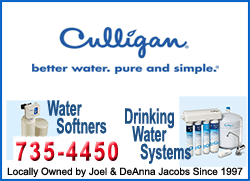 Why it matters:
Every president since Richard Nixon has promised energy independence -- a goal that remains elusive. In 2011, the U.S. relied on net imports for about 45 percent of the petroleum it used, much from Canada, Mexico and Saudi Arabia. Still, U.S. dependence on imported oil has declined in recent years, in part because of the economic downturn, improved efficiency and changes in consumer behavior. At the same time, domestic production of all types of energy has increased, spurred by improved drilling techniques and discoveries of vast oil supplies in North Dakota and natural gas in states such as Pennsylvania, Ohio, New York and West Virginia. Production also is booming in traditional energy states such as Texas, Oklahoma and Louisiana.
The natural gas boom has led to increased production, jobs and profits -- and a drop in natural gas prices for consumers. Natural gas, a cleaner alternative to coal, has generally been embraced by politicians from both parties.