Obama and first lady Michelle Obama said Monday they are both voting early, a nod to the campaign's efforts to encourage supporters to vote absentee by mail or cast their ballot at an early voting location. Mrs. Obama said on Twitter that she dropped her absentee ballot in the mail on Monday, telling her followers, "I couldn't wait for Election Day!" The first lady then tweeted out a photo of her posing with the envelope holding her absentee ballot.
Minutes later, the president said on Twitter that he was following Mrs. Obama's example and intended to vote early in person in Illinois on Oct. 25 -- three days after the final presidential debate. "If your state has early voting, join me," Obama said on Twitter, directing followers to a link with more information about early voting.
At a rally at Ohio Wesleyan University in Delaware, Ohio, on Monday, the first lady enthusiastically shared the news of her early vote.
"This morning, I cast my vote early for Barack Obama," she said to cheers. "Today! I voted for my husband. Yes! It felt so good. Right now, my absentee ballot is on its way to Illinois, my home state." She added, "Forgive me if I'm a little excited today. For me it was Election Day."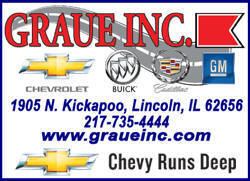 Obama's campaign said it was the first time a presidential nominee and his spouse will not vote in person on Election Day, reflecting their emphasis on early voting in several key battleground states. Obama dominated early voting in 2008, giving him an edge over Republican John McCain well before Election Day.
In Colorado, Florida, Iowa and North Carolina, for example, Obama banked so many votes early in the process that he won each state even though he lost the Election Day vote, according to voting data compiled by The Associated Press.
The carefully choreographed early voting announcement was part of a big push this week. Obama plans to discuss early voting in Ohio and Iowa on Wednesday, after Tuesday's second presidential debate. The first lady was discussing early voting at events in Ohio on Monday, in North Carolina on Tuesday and in Wisconsin on Friday.