ROSWELL, N.M. (AP) -- In a giant leap from more than 24 miles up, a daredevil skydiver shattered the sound barrier Sunday while making the highest jump ever -- a tumbling, death-defying plunge from a balloon to a safe landing in the New Mexico desert.
Felix Baumgartner hit Mach 1.24, or 833.9 mph, according to preliminary data, and became the first person to reach supersonic speed without traveling in a jet or a spacecraft after hopping out of a capsule that had reached an altitude of 128,100 feet above the Earth.
Landing on his feet in the desert, the man known as "Fearless Felix" lifted his arms in victory to the cheers of jubilant friends and spectators who closely followed his descent in a live television feed at the command center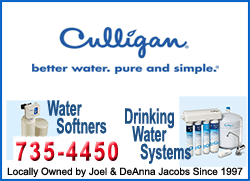 "When I was standing there on top of the world, you become so humble, you do not think about breaking records anymore, you do not think about gaining scientific data," he said after the jump. "The only thing you want is to come back alive."
A worldwide audience watched live on the Internet via cameras mounted on his capsule as Baumgartner, wearing a pressurized suit, stood in the doorway of his pod, gave a thumbs-up and leapt into the stratosphere.
"Sometimes we have to get really high to see how small we are," an exuberant Baumgartner told reporters outside mission control after the jump.
Baumgartner's descent lasted just over nine minutes, about half of it in a free fall of 119,846 feet, according to Brian Utley, a jump observer from the FAI, an international group that works to determine and maintain the integrity of aviation records. He said the speed calculations were preliminary figures.
During the first part of Baumgartner's free fall, anxious onlookers at the command center held their breath as he appeared to spin uncontrollably.
"When I was spinning first 10, 20 seconds, I never thought I was going to lose my life but I was disappointed because I'm going to lose my record. I put seven years of my life into this," he said.
He added: "In that situation, when you spin around, it's like hell and you don't know if you can get out of that spin or not. Of course it was terrifying. I was fighting all the way down because I knew that there must be a moment where I can handle it."
Baumgartner said traveling faster than sound is "hard to describe because you don't feel it." The pressurized suit prevented him from feeling the rushing air or even the loud noise he made when breaking the sound barrier.
With no reference points, "you don't know how fast you travel," he said.
The 43-year-old former Austrian paratrooper with more than 2,500 jumps behind him had taken off early Sunday in a capsule carried by a 55-story ultra-thin helium balloon.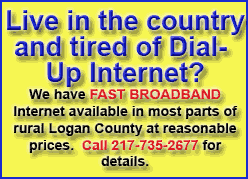 His ascent was tense at times and included concerns about how well his facial shield was working.
Any contact with the capsule on his exit could have torn his suit, a rip that could expose him to a lack of oxygen and temperatures as low as minus-70 degrees. That could have caused lethal bubbles to form in his bodily fluids.
But none of that happened. He activated his parachute as he neared Earth, gently gliding into the desert about 40 miles east of Roswell and landing smoothly. The images triggered another loud cheer from onlookers at mission control, among them his mother, Eva Baumgartner, who was overcome with emotion, crying.
He then was taken by helicopter to meet fellow members of his team, whom he hugged in celebration.
Coincidentally, Baumgartner's accomplishment came on the 65th anniversary of the day that U.S. test pilot Chuck Yeager became the first person to officially break the sound barrier in a jet. Yeager, in fact, commemorated that feat on Sunday, flying in the back seat of an F-15 Eagle as it broke the sound barrier at more than 30,000 feet above California's Mojave Desert.