AMERICAN CONFERENCE
East
W L T Pct PF PA
New England 3 3 0 .500 188 137
N.Y. Jets 3 3 0 .500 133 141
Buffalo 3 3 0 .500 137 192
Miami 3 3 0 .500 120 117
South
W L T Pct PF PA
Houston 5 1 0 .833 173 115
Indianapolis 2 3 0 .400 100 145
Tennessee 2 4 0 .333 114 204
Jacksonville 1 4 0 .200 65 138
North
W L T Pct PF PA
Baltimore 5 1 0 .833 161 118
Cincinnati 3 3 0 .500 149 163
Pittsburgh 2 3 0 .400 116 115
Cleveland 1 5 0 .167 134 163
West
W L T Pct PF PA
Denver 3 3 0 .500 170 138
San Diego 3 3 0 .500 148 137
Oakland 1 4 0 .200 87 148
Kansas City 1 5 0 .167 104 183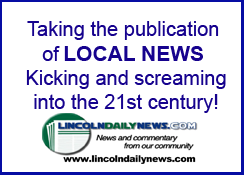 NATIONAL CONFERENCE
East
W L T Pct PF PA
N.Y. Giants 4 2 0 .667 178 114
Philadelphia 3 3 0 .500 103 125
Washington 3 3 0 .500 178 173
Dallas 2 3 0 .400 94 119
South
W L T Pct PF PA
Atlanta 6 0 0 1.000 171 113
Tampa Bay 2 3 0 .400 120 101
Carolina 1 4 0 .200 92 125
New Orleans 1 4 0 .200 141 154
North
W L T Pct PF PA
Chicago 4 1 0 .800 149 71
Minnesota 4 2 0 .667 146 117
Green Bay 3 3 0 .500 154 135
Detroit 2 3 0 .400 126 137
West
W L T Pct PF PA
Arizona 4 2 0 .667 110 97
San Francisco 4 2 0 .667 152 94
Seattle 4 2 0 .667 110 93
St. Louis 3 3 0 .500 110 111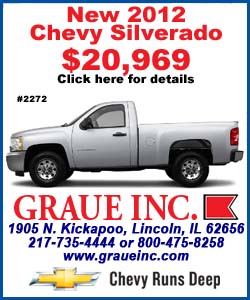 Thursday's games
Tennessee 26, Pittsburgh 23
Sunday's games
Atlanta 23, Oakland 20
Miami 17, St. Louis 14
Baltimore 31, Dallas 29
N.Y. Jets 35, Indianapolis 9
Detroit 26, Philadelphia 23, OT
Cleveland 34, Cincinnati 24
Tampa Bay 38, Kansas City 10
Seattle 24, New England 23
Buffalo 19, Arizona 16, OT
Washington 38, Minnesota 26
N.Y. Giants 26, San Francisco 3
Green Bay 42, Houston 24
Open: Chicago, Jacksonville, Carolina, New Orleans
Monday's game
Denver 35, San Diego 24
Thursday, Oct. 18
Seattle at San Francisco, 8:20 p.m.
Sunday, Oct. 21
Baltimore at Houston, 1 p.m.
Tennessee at Buffalo, 1 p.m.
Green Bay at St. Louis, 1 p.m.
Dallas at Carolina, 1 p.m.
Washington at N.Y. Giants, 1 p.m.
Cleveland at Indianapolis, 1 p.m.
New Orleans at Tampa Bay, 1 p.m.
Arizona at Minnesota, 1 p.m.
Jacksonville at Oakland, 4:25 p.m.
N.Y. Jets at New England, 4:25 p.m.
Pittsburgh at Cincinnati, 8:20 p.m.
Open: Miami, Denver, Kansas City, San Diego, Philadelphia

Monday, Oct. 22
Detroit at Chicago, 8:30 p.m.
Copyright 2012 The Associated Press. All rights reserved. This material may not be published, broadcast, rewritten or redistributed.