The tampon he left in one of his players' lockers as a motivational message. The megaphone he kicked before chewing out Indiana's cheerleaders for disrupting a free-throw attempt by another of his players. The vase he allegedly hurled uncomfortably close to a secretary. The garbage can into which he deposited a drunken LSU fan. The folding chair he launched across the Assembly Hall court five minutes into a game to clear up any confusion over what he thought of the officiating.
Just about everything else Knight amassed over more than four decades in the coaching business -- save for some things close pal and late baseball Hall of Famer Ted Williams gave him -- will be offered for sale between now and Dec. 5. For those who can't wait, or don't want to pay premium auction-house prices, there's always eBay, where a quick search for "Bob Knight" turned up 616 items Monday night. The opening bids ranged from a high of $1,500 (or best offer) for a basketball autographed by Knight and his former pupil, Duke coach Mike Krzyzewski, down to 88 cents for a trading card (or 99 cents for the "Buy-it-Now" option).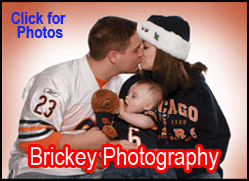 Speaking over the phone during a layover at the Denver airport earlier Monday, Knight told The Associated Press that he and John Havlicek, the Boston Celtics great who was Knight's teammate at Ohio State, hatched the idea of funding their grandchildren's educations by cleaning out the closets and drawers in their homes. For Knight that included, among other things, his three NCAA championship rings, an Olympic gold medal and even one of his sport coats
"Everybody lives in the past," Knight said. "Not me. ... I've got stuff I didn't even know I had. I don't put anything up in the house. If you came into the house you would think I was a mailman. And I don't even wear rings."
It's hard to imagine Knight needs money, since he segued into lucrative TV work for ESPN as both a studio analyst and color commentator for games shortly after walking away from his last coaching job, at Texas Tech, in the middle of the 2008 season. But we'll know for certain, and soon, whether he's done living in the past. In what appears to be a provocative move, the network has apparently juggled its college basketball lineup for the upcoming season so that Knight will call Southeastern Conference games, including Kentucky's games on the road.