The state said Monday that it could begin issuing licenses for sports betting on Jan. 9, assuming a federal lawsuit filed by the major professional sports leagues and the NCAA can be overcome.
The NCAA announced Monday that it would find new hosts for five championships scheduled to be held in New Jersey next year.
"Maintaining the integrity of sports and protecting student-athlete well-being are at the bedrock of the NCAA's mission, and are reflected in our policies prohibiting the hosting of our championships in states that provide for single game sports wagering," Mark Lewis, NCAA executive vice president of championships and alliances, said in a news release. "Consistent with our policies and beliefs, the law in New Jersey requires that we no longer host championships in the state."
The state Division of Gaming Enforcement published regulations for sports betting on Monday in the New Jersey Register. That clears the way for casinos, horse-racing tracks or joint ventures involving both to apply for $50,000 sports pool licenses.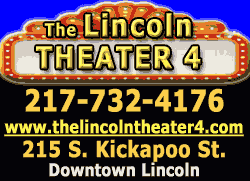 "With the publication of these regulations, New Jersey ensures effective regulation and oversight of sports wagering, consistent with its longstanding nationwide reputation for maintaining integrity and instilling public confidence in gaming operations," said David Rebuck, the division's director.
But state officials made no mention of the biggest obstacles to their plans to offer legalized sports betting: a federal law banning it in all but four states and a lawsuit in the federal courts between the state and the major professional sports leagues.
The NCAA, Major League Baseball, the National Football League, National Basketball Association and National Hockey League have collectively sued to block New Jersey's sports betting law from taking effect.
In response to a question from The Associated Press, Rebuck said the state is proceeding with its plans.
"The Division of Gaming Enforcement will begin processing applications submitted by any interested party seeking licensure," he said. "We are confident that there will be no legal impediments; if the court finds differently, we will consider all of the options before us."
Likewise, state Sen. Raymond Lesniak, one of the leading advocates of sports betting in New Jersey, voiced little concern over the lawsuit, which he said "is not going to deter New Jersey residents from being able to place a bet on their favorite sporting events and enjoy the action at one of Atlantic City's casinos" and the horse tracks.