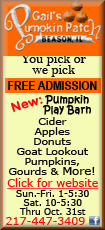 The Railers have set numerous individual and team records this season, with a chance to set more records as postseason play begins on Tuesday night in the Normal West Regional. No. 3-seeded Lincoln takes on No. 2-seeded Normal University High at 6:30 p.m.

With 11 wins and 10 losses, the Railers have already tied the school record for victories in a season, previously set by the 2004 and 2006 squads. A win on Tuesday night would give the 2012 team sole possession of the record.

The Railers can also expand on a record they already own: goals in a season. Lincoln has scored 68 goals thus far, besting the previous mark of 62.

Coach Tim Stuckey said he expected his team might be strong offensively this season.

But even he says the Railers have exceeded his high expectations, even after a slow start to the season.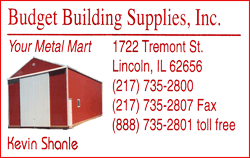 "Going into the season, I thought we'd have a pretty decent offense," said Stuckey. "But they've played even better than I thought they would. Our goal scoring on offense has been very productive.
"At the beginning of the season, we were 1-4. … It was after that when we really started clicking. If we could have those games back, play those same teams right now, I think we might have had some more wins. It took us a little bit to figure out who goes where. But overall, we've had a pretty successful year."
More evidence of the skill of the Lincoln offense this season: The Railers have three scorers with double-digit goal totals in Tommy Harris, Kyle Klockenga and Ryan Sloan.
Coming into the season, no Railer soccer player had finished with double-digit goals since 2007.
"We haven't had a double-digit scorer for five years," summarized Stuckey. "This year, we had three. Normally, we have none."
Harris plays his way into record books
While Stuckey points out that the Railers are no "one-man show," there's no doubt who the Railers' leading man is this season.
Harris has had arguably the best individual season in the history of the LCHS soccer program. He has tied for goals in a season with 24, a record previously held solely by Joey Papuga in 2004. With a goal on Tuesday night, Harris would own that record himself.
This season, he has already set the school records for assists in a season, assists in a career and points in a season.
A humble team leader, Harris would rather talk about team successes. Harris points to defenders Joey Olden and Will Podbelsek as being keys to what has been a successful shift from a 4-4-2 formation to a 3-5-2 formation this season, which has allowed the Railers to be more aggressive on offense.
"It's been a good year for me individually, but more importantly, a great year for the team," said Harris. "(Against Bloomington on Oct. 4) we broke the team record for goals in a season, so that's really cool. (The team success) is what's really what is most important."
Harris attributed his success this year to a combination of assistance from his teammates and being on a personal mission to light up the scoreboard.
"A lot of credit goes to my teammates, for putting me in scoring situations," said Harris. "But, this year, I think I said at the beginning of the season, I wanted to take more of a scoring role, and I've done that. I've been a pretty dedicated scorer. Guys like Ryan Sloan (10 goals) and Kyle Klockenga (14 goals) have stepped up. Kyle had a hat trick (against Bloomington).
"Having other guys who can score helps a lot when you have a defense that can shut down one player. It makes for a really dynamic offense."
Stuckey echoed Harris' thoughts on the advantages of a balanced offense.
"As a coach, I would hope teams would try to mark Tommy or try to take him out of the game. Because if they did that, that would mean someone else was open," said Stuckey. "And Tommy was good enough to hold on to the ball and hit one of those guys, who are good at scoring goals too.
"It wasn't a one-man show. But if that's what people thought, we were able to put some other goals in, besides the one that Tommy scored or assisted on."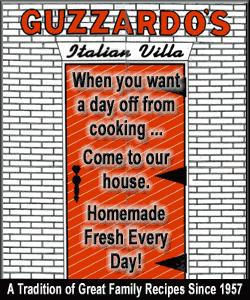 Stuckey listed Harris as being among the top three players he's had in his tenure as Lincoln's head coach.
What makes Harris special, the coach says, is the combination of hard work and knowledge of the game.
Both of those things can be attributed to the amount of soccer Harris has played in the offseason. Harris has played for club soccer programs throughout his high school career.
"He's always played club ball. He literally has played a lot more soccer than his teammates," said Stuckey. "He continued to play spring club ball. That's a lot more practices, a lot more games and a lot more touches on the ball, which is obviously going to make you more skilled than people who don't practice as much. "He's also extremely intelligent in the classroom and, in sports, that translates well onto the field. You can't really (teach) smarts as a coach. Some kids have good game sense, some kids don't. Tommy makes great decisions on quick plays."
Stuckey says Harris' improvement from his freshman to senior year has been "ridiculous."
"Tommy had a few junior varsity goals, but no more than six or seven, and I think one varsity goal as a freshman," said Stuckey. "Then as a sophomore, he had maybe three varsity goals. As a junior, it was six or seven. He obviously made a lot of significant leaps, but especially from junior to senior."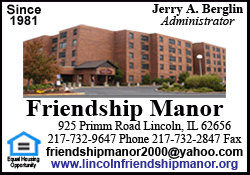 The show must go on
While it's been a successful, record-setting season already, the Railers are still hungry for more.
"My goal right now, and I think the entire team's goal, is to advance further in postseason play because for a long time, Lincoln soccer has been one-and-done in regionals," said Harris. "I think it'd be really cool to put a run together in the postseason."
That may be feasible, given their play in recent weeks.
Lincoln took down the regional's No. 1 seed, Bloomington, on Senior Night at Handlin Field, winning by a final of 6-3.
"Right now, we're playing with great energy. This is the best we've been playing all year," said Harris. "I think it's the right time of the season to be on top of our game.
"Beating the top team in our regional gives us a lot of confidence. I think confidence is really important in the way we play. It helps us, because we haven't all been playing soccer our entire lives. It helps us against a team like Bloomington, where half of their team plays soccer way more than we do. It tells us that we've got talent, and it's not just about how much you play in the offseason."
Lincoln lost to Normal University High by a 4-1 tally on Oct. 6, but Stuckey says it was far from his team's best performance and that the Railers are quite capable of getting to the regional final, where they would likely face Bloomington again.
"We played U-High in the Jacksonville tournament, and we played terrible. They beat us 4-1 and it wasn't much of a game," said Stuckey. "Our defense and midfield wasn't what it normally is. But that might give us an advantage. They might not be expecting the kind of team that we could put out there on Tuesday night. If we come out and play the way we did when we hosted Bloomington, we could win that game."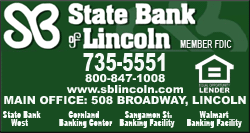 No matter the result of their postseason, Stuckey says he's proud of how far his group of six seniors has come.
"These seniors suffered a lot in the last three years," said Stuckey. "We knew each year that went by, the next year would be better. When they were freshmen, we were a team that got smoked every game and only won two games. That year, we scored 14 goals and gave up 104. This year, we've scored 68 and given up somewhere in the 50s.
"When they were freshman, we won two games. As sophomores, we won four games. Last year, it was six games. You figured this year would be better, but we actually almost doubled last year's win total. They've really jumped up this final year."
[By JUSTIN TIERNEY]