Richard Oglesby is the Civil War 'General of the Month' at Old State Capitol

Send a link to a friend
[October 17, 2012] SPRINGFIELD -- Major Gen. Richard Oglesby, who saw action in the Western theater of the Civil War and was seriously wounded and later was elected governor of Illinois, is the "General of the Month" for October at the Old State Capitol State Historic Site in downtown Springfield.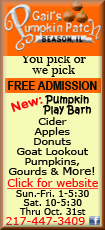 Oglesby was a Mexican War veteran who was among the first to join the Union army in 1861. He saw action at Fort Donelson in February 1862 and was seriously wounded at the Battle of Corinth, Miss., in October 1862.

Oglesby was elected governor of Illinois in 1864, 1872 and 1884 and also served in the U.S. Senate.

Visitors to the Old State Capitol may see original documents written by Oglesby, a map he drew of Corinth and his death mask.

The "General of the Month" exhibit is part of the Old State Capitol's ongoing commemoration of the Civil War 150th anniversary. Artifacts from Illinois' Civil War generals from the well-known to the obscure are included, with a different general featured each month. Some of the Civil War generals from Illinois are well known, like Ulysses S. Grant, John A. Logan and John A. McClernand, but some lesser-known individuals such as Thomas E.G. Ransom, William Gamble and Lewis Baldwin Parsons are also featured.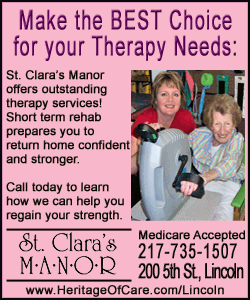 During the 1840s and 1850s, the Old State Capitol was the scene of debate over issues that led the nation to war in 1861. During the Civil War, as the seat of government, the Statehouse was the center of the state's efforts at wartime mobilization. The building also provided space for local events aiding the needs of local residents as well as soldier relief efforts.
The Old State Capitol State Historic Site, administered by the Illinois Historic Preservation Agency, is open from 9 a.m. to 5 p.m. Tuesday through Saturday. The "General of the Month" exhibit is located near the adjutant general's office in the rotunda.
[Text from file received from the Illinois Historic Preservation Agency]