Three-time world's-record punkin chuckers, the Aludium Q-36 of Morton, will attempt to break their own record of 4,860 feet set in 2001, in hopes that their quest for the elusive one-mile chuck won't be just "pie in the sky."

Contest categories include the traditional hand-tossed; two youth divisions, segmented by age group; adult human-powered; and an open class. Open class competitors use machines, other than human-powered, to launch the pumpkin. Subcategories within the open class are unlimited trebuchet, with gravity propulsion; unlimited catapult, with propulsion using springs, twisted rope or other means; unlimited centrifugal, by means of centrifugal force; and unlimited air cannon, with air tank and barrel. A high school project curriculum is available upon request.

Two of the contest rules prevent competitors from using explosives of any kind and require the pumpkin to leave the machine intact.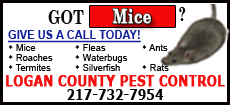 Participant entry fees range from $1 for the hand-tossed to $35 for open class. Advance registration is available at www.mortonmagnet.com. Machine entries will be accepted up until 9 a.m. on the day of the event. Prizes range from Pizza Hut gift coupons to monetary awards in the open class. Overall contest winners also receive a traveling trophy.
The highlight of the two-day event is the compressed-air-powered cannons, with some machines boasting barrels of more than 100 feet long in past contests.
The three Morton service organizations will host the event at The Pumpkin Farm, located at the intersection of Springfield and Allentown roads in rural Tremont.
Cost to attend the event as a spectator is $5 per vehicle per day. Gates open to spectators at 10 a.m., with the contest scheduled to begin around noon.
There will be live music, kettle corn, rides for the kids and fall decorations for sale, too. A food tent will be open at 10 a.m. and will feature rib-eye steak sandwiches, hot dogs, hot pretzels and several pumpkin delights.
Morton is the governor-proclaimed "Pumpkin Capital of the World," with approximately 85 percent of the world's canning pumpkins being canned in the Morton area.
___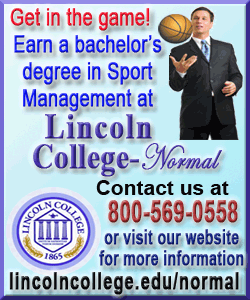 Fun facts
Punkin chuckin': The fine art of throwing innocent pumpkins intact from one's hands or a variety of machines with the goal of making pumpkins fly for distance.
First Punkin Chuckin' contest: Lewes World Championship Punkin Chunkin' contest began in 1986 in Lewes, Del. A group of local men sat in a blacksmith shop arguing over which of them could throw an anvil the farthest. With no anvils handy, the men threw pumpkins, and the contest was born.
Current Guinness Book of World Records pumpkin chuck: Morton's Aludium Q-36, at a distance of 4,860 feet in 2001. Machine designed and built by Parker Fabrication, Litwiller & Sons Excavating, and Wherry Welding.
The Acme Catapult Co., a group of central Illinois guys, have been in the Morton contest all 12 years. In 2000 they traveled to Lewes, Del., to the world championship, set a world's record of 1,603 feet and took first place. In 2006 they shot their farthest, 2,066 feet, at the Morton contest. They were featured on Jay Leno's show throwing appliances with Dolly Parton. To learn more about them, visit www.acmecatapult.com.
___
Morton's event has drawn national and international attention from publications such as the London Times, Newsweek, Popular Mechanics, Sports Illustrated, The Wall Street Journal, the Food Network and Midwest Living Magazine.
[Text from file received]