'Good Agricultural Practices' program to be offered Nov. 9 in Springfield
Food safety begins in the field

Send a link to a friend
[October 20, 2012] URBANA -- Commercial kitchens are required to meet certain health standards to help protect consumers from foodborne illnesses, but what about preventing potential health risks before food even reaches the marketplace? That's the focus of a USDA training program called "Good Agricultural Practices," or GAPs, to be offered Nov. 9 from 9 a.m. to 4 p.m. in Springfield.
"The workshop presents strategies for controlling potential contamination before planting and throughout all phases of planting, production, harvesting and post-harvest handling," said Deborah Cavanaugh-Grant, University of Illinois Extension local food systems and small farm educator.

Cavanaugh-Grant said the workshop will be useful to fruit and vegetable growers, farmers market vendors, and nonprofit organizations that grow food.

The U of I Extension will host the workshop.

Kankakee County Extension educator James Theuri said that when the Food Safety Modernization Act becomes operative, GAP training will be even more important for those who market fresh produce.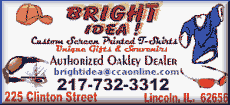 "Food safety liability is important for everyone, even people who grow vegetables on a small scale," Theuri said. "The short-term purpose of this workshop is to increase awareness of food safety concerns in food."
The workshop will look at:
What pathogens contaminate food.

How contamination occurs.

Personal hygiene.

Water quality.

Record keeping.

How to mitigate risks in the event of a foodborne disease outbreak.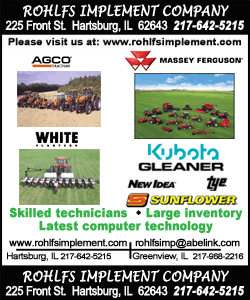 "At the end of the one-day GAPs training, participants should know what an audit for food safety entails and also how to write a food safety plan. The long-term goal is to increase Illinois produce (food) competitiveness in the market," said Ellen Philips, U of I Extension local food systems and small farm educator.
The workshop will cost $30 per person, which includes a GAP resource notebook and lunch. The training program will be at the University of Illinois Extension office at 700 S. Airport Drive in Springfield.
To register, visit https://webs.extension.uiuc.edu/
registration/?RegistrationID=6413. For more information, or to register by phone, call or email Deborah Cavanaugh-Grant at 217-782-4617 or cvnghgrn@illinois.edu.
The workshop is partially funded by a USDA grant from the Illinois Department of Agriculture to enhance food safety.
[By DEBRA LEVEY LARSON, University of Illinois Extension]