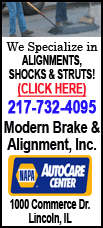 On Friday evening, the team traveled to Centralia to take on Kaskaskia College. Both teams wore pink uniforms and all proceeds from the match were donated to breast cancer research. Lincoln College lost the match to Kaskaskia (28-11) in five sets: 25-18, 22-25, 29-27, 18-25, 9-15.

On Saturday, Lincoln participated in a triangular set of matches at Region 24 opponent Rend Lake College in Ina. LC defeated the host school in their first match, again in five sets. This time the Lady Lynx got off to a slow start, dropping the first set 15-25. In sets two and three, Lincoln woke up and dominated the Lady Warriors by scores of 26-16 and 25-15. Rend Lake rebounded in set four to take a commanding lead at 20-14, but Lincoln made things interesting by going on a seven-point run to take the lead 21-20. From there the teams traded side outs and potential set points all the way up to a score of 32-32. The last two points fell Rend Lake's way, though, and they won the set 34-32 to force a deciding set to 15. In the final set, Lincoln roared out to a 9-1 advantage and eventually took the set and the match 15-4.
The victory over Rend Lake improved the Lady Lynx's region record to 4-3 and secured the No. 4 seed in the upcoming Region 24 postseason tournament. This will make Lincoln the host site for their first-round match against the No. 5 seed, Southwestern Illinois College, on Oct. 31.
This achievement is special to the LC volleyball program because it will be the first postseason volleyball match played on the campus of Lincoln College in over 20 years. This is due to the fact that prior to the opening of the Lincoln Center in 2010, the campus did not have a facility that met NJCAA minimum requirements for hosting a postseason match. In years when LC has qualified to host a postseason match, they have been required to find an alternative, off-campus site to play.
In their final match of the weekend, Lincoln faced nationally ranked Vincennes University (No. 8) and lost in three sets: 25-12, 25-16, 25-14.
Lincoln's record stands at 16-13 on the season.
LC individual totals:
Jenna Merkel: 42 kills, 16 digs, 21 points

Morgan Lesher: 28 kills, 22 digs, 20 points

Vicky Arriola: 28 points, 4 aces, 111 set assists

Kelly Anderson: 20 kills, 33 blocks

Beth Daniels: 14 kills, 20 blocks

Taylor Hewitt: 55 digs, 17 points

Alyssa Morales: 17 digs, 21 points

Kristin Davis: 8 kills, 17 blocks

LC coach Mark Tippett commented:
"The Kaskaskia match was a battle between two evenly matched teams playing at a high level. Both teams hit the ball very well and played intense defense. It is unfortunate we were not able to win the match, but I was pleased with our effort and the quality of play I saw on the court.
"It is also unfortunate that we were unable to bring that same effort to the first set against Rend Lake. Mental errors cost us, and it took some time for us to adjust to Rend Lake's pace of play. Once we figured out how to play against them, though, we were able to control them in sets two and three. Set four was one of the best battles I have seen in a long time, and, although losing it was heartbreaking, I think the loss actually fired our team up because there was no stopping them in set five.
"The win was huge because it secured the number 4 seed in the region and a home match for the first round of regional play. By getting the 4 seed, this team has accomplished a goal we set at the beginning of the season, which was to be in the top half of the region.
"Fatigue may have been a factor in our loss to Vincennes, but they were a very strong team and deserving of a top 10 ranking. I was proud of how we played against them, though, and I feel as though we learned a lot from the loss."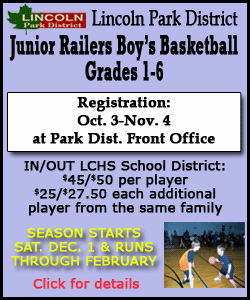 Lincoln College will begin the final week of their regular season with a home match on Wednesday evening against Illinois Valley Community College. The game will be a "Dig Pink" match, and all proceeds will be contributed to the fight against breast cancer.
[Text from file received from Jeff Nelson, Lincoln College sports information director]