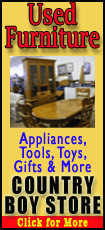 Many drought comparisons were brought up, but each drought is really different. Rainfall amounts were highly varied, so select locations received rainfall in a timely manner and thus had average to better-than-average yields.

In some situations, fields across the road from each other varied significantly in corn and soybean yields. It was also very evident in the same field, since some spots held no corn ears and other areas of the same field were making over 200 bushels per acre. Soybean yields have also varied, but not near as widely as corn.

Corn yields have ranged from zero to around 200, and soybeans from 18 to 54.

The effects on crop producers will vary widely. Sure, crop prices are historically high, but you have to have the bushels to sell to collect the dollars.

Producers who paid for crop insurance thought they had a bargain this year, but in many instances it was a significant outlay of cash, at over $55 an acre for corn revenue insurance. This year was a bargain, but most haven't had to use the insurance for many years.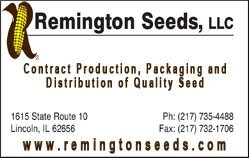 Insurance is just that -- it keeps a producer in business for another year. Top insurance levels are generally in the 85 percent area, so the other 15 percent is traditionally added back into the business and for family living expenses.
Another simple fact is, farmers don't stay in the business to collect insurance. They would much rather raise a bountiful crop.
Corn and soybeans weren't the only things to take a hit on yields. Hay and pasture acres were also affected. Many of the pastures were literally burned up in early July, and this led to feeding hay supplies meant for winter months. The price of hay went from $3 per bale for small bales to over $10 in some instances.
There was some improvement in both hay and pasture acres with the remnants of Hurricane Isaac passing our way, but there was some actual death of plants prior to the rainfall.
Livestock producers will once again bear the brunt of the drought. Lowered quantities of hay, grain and protein, coupled with the high prices, will continue to cause livestock production to be a "labor of love" rather than a money-making proposition.
There isn't an insurance program available for livestock producers. Producers who raise their own feed are essentially supplementing the livestock enterprise at the expense of the crop enterprise.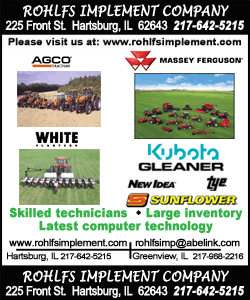 One way to look at it is that producers are marketing their corn for about $5 per bushel through livestock, instead of $6.50 or more when hauled to the elevator. And, there is the additional labor involved in the livestock enterprise.
The scenario for consumer meat prices would indicate relatively low prices in the short run, then higher prices afterward. The low prices would be caused by a large quantity of meat coming on the market as herds liquidate because of scarce or high-priced feed, followed by a shortage caused by reduced numbers in breeding herds for the future.
Other potential problems caused by the short crop would include higher food prices and higher fuel prices. The higher food prices are more likely to be caused by higher fuel prices than by the cost of food production. For example, the total value of the corn in a box of cornflakes is still pennies, but the cost to mill the grain, process, package and then distribute it (not to mention the advertising budget) makes up the largest part of the cost.
The energy prices are directly affected, as ethanol made from corn and biodiesel with blends of oil made from soybeans are proportionately more expensive. It will be interesting to see what happens with the biofuels mandates, at least in the short term.
As we look toward 2013, moisture between now and planting time will have a significant effect on prospects and prices. Even with the rainfall we have received late this season, we remain in a severe drought area.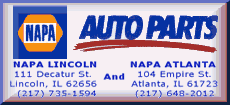 Farmers are eternal optimists and continue to look forward to the bountiful harvest -- next year.
[By JOHN FULTON, University of Illinois Extension]
John Fulton is the U of I Extension director for Logan, Menard and Sangamon counties.
Be sure to check out all the articles
in the Farm Outlook Fall 2012 magazine:
2012 in review

Yields: Complicated by aflatoxin

Hybrids saved us

Insurance claims in drought

Impact of drought on ag loans

Droughts: 1988 vs. 2012

Roundup: A view from all sides

How were the farmers markets affected?

Introduction: Troy Rawlings

An optimistic outlook