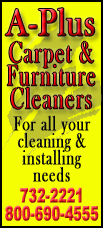 (Copy of questionnaire responses)
How many employees: 65
Website link:
How long have you been a Chamber member?
In speaking with some of our senior employees, no one is 100% sure! As long as anyone can remember!
I joined the Chamber because ...
Community Action joined the Chamber in order to connect with the businesses and citizens who provide the leadership for our community. These connections allow us to identify the needs of our community, reach those in need of our services and build partnerships that can affect long term results towards limiting and easing the burdens of poverty on our community.
Why did you decide to invest in Logan County?
The beauty of Community Action is that we are here for the sole purpose of helping those in need and bringing support to identified needs within the community. Our biggest investment is in changing lives for those in need for the better, and continuously being advocates for those who are in need of our services. Therefore, we are completely dependent on the support of Logan County, and the Chamber.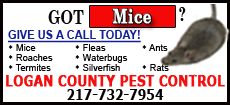 What products and services do you offer to Logan County?
Community Action is a private, non-profit organization that administers federal, state and local programs in order to provide necessary services to low-income and senior individuals in our service area. We are also a 501(c)3 corporation headquartered in Lincoln, Illinois. There are 11 Head Start sites throughout our counties and 5 outreach offices located in Lincoln, Havana, Clinton, Monticello, and Petersburg.
The needs of our population are constantly evolving. Therefore, we need to make sure that we are providing the necessary services to address those varying populations. We do this through a variety of programs. Low-income clients are assisted through our weatherization, community services and utility assistance (LIHEAP) programs. Children of low-income families are provided educational and health services through our Head Start program that serves 338 3-and 4-year old children throughout our service area. Our Seniors are also provided transportation and meal services. In addition, our Foster Grandparent Program provides volunteer opportunities (with a stipend) to over 70 seniors aged 60 and older as they assist in our local schools and daycares throughout Central Illinois.
Our most recent service is the addition of our public transportation system, Logan Mason Public Transportation (LMPT). This service is extremely valuable to the people of Logan County. Our vehicles have the capability to assist those with physical disabilities and wheelchairs. In addition our operating fees are extremely reasonable. For those that are 60+ our fee structure is just a suggested donation of your choice.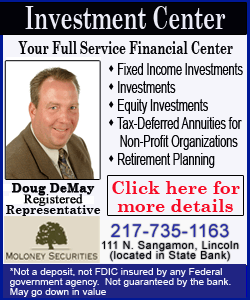 What does the future of your business look like?
As one can imagine, offering the amount of services that we do can be financially draining. Therefore, we rely heavily on the support of Logan County and all of the citizens in the areas we serve. Community Action has been a viable part of Lincoln since 1966, and we continue to work closely with local business, citizens, and friends of Community Action, to ensure that our mission and commitment to helping those in need doesn't go unnoticed.
Five "Did you know?" Facts about Your Business:
Head Start is our oldest program that provides opportunity for children to develop socially, cognitively and emotionally with age-appropriate activities and materials.

Community Action employs over 120 people in central Illinois citizens throughout six counties (Logan, Mason, Piatt, Menard, Mason & Fulton).

Each year, we serve over 24,000 individuals with various forms of assistance, through our variety of programs.

We work closely with seniors in the community to provide them daily services, like transportation and nutrition.

Our largest fundraiser is the Cheeseburger in Paradise, which is March 23, 2013. It features a live auction, and sells out every year. Donations are always welcome for this event!
Contact person: Aaron Lohnes or Ellen Burbage, phone 732-2159
[Text copied from file received from the Lincoln/Logan County Chamber of Commerce]