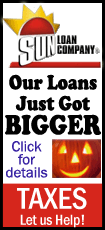 The Dow Jones industrial average closed down 25.19 points at 13,077.34, a day after one of its worst drops this year.
The Standard & Poor's 500 index fell 4.36 points to close at 1,408.75 while the Nasdaq composite index fell 8.76 points to 2,981.70.
"Today we're assessing the damage," said Mark Luschini, chief investment strategist at Janney Montgomery Scott. "Everybody just got clobbered yesterday."
Lower corporate revenue and expectations for the rest of the year drove the Dow down 243 points Tuesday, its third-biggest drop this year. DuPont, 3M, UPS and Xerox all reported lower sales than a year ago.
"It seemed out of the blue, but what we were seeing was stock prices adjusting to corporate profitability," Luschini said.
The market flitted between small gains and losses for much of the day. Indexes started to fade after 2 p.m., after the Fed repeated its assessment that the U.S. economic recovery remains modest at best.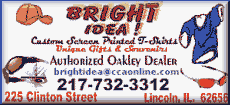 At the end of its latest two-day meeting, the Fed said the economy is still expanding at just a "moderate pace" and that it needs time to see whether a new bond-buying effort launched in September will spur economic growth and new hiring.
Third-quarter earnings reports have mainly disappointed investors. The Dow has risen just one day in the last five, a gain of two points on Monday. It lost 205 on Friday following poor results from Microsoft, General Electric and McDonald's.
The latest batch of earnings reports wasn't as dire, and there was the occasional piece of encouraging news.
Facebook had its best day since its stock market debut in May. The company said late Tuesday that 14 percent of its advertising revenue came from mobile devices, allaying some investor concerns.
The social network's stock soared $3.73 to $23.23, a jump of 19 percent. Facebook has swung widely since its IPO at $38, and has traded as low as $17.55.
AT&T, which is part of the Dow average, said it added the fewest wireless customers since 2003, far behind Verizon Wireless. AT&T's results still managed to beat the estimates of financial analysts. AT&T slid 29 cents to $34.71.