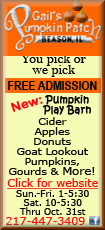 Buffett said on CNBC Wednesday that he thinks the solution is obvious to all the nation's leaders, but Washington, D.C., is on hold because of the election.
Many business leaders are concerned about the so-called fiscal cliff of automatic tax increases and spending cuts that could be triggered at the start of the new year.
Buffett says it's clear the solution will involve a mix of tax increases and spending cuts.
Buffett expects U.S. businesses will improve in the next four years regardless of whether President Barack Obama or Republican nominee Mitt Romney wins.