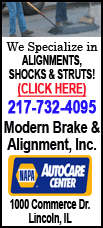 The number published by the Office for National Statistics beat the market consensus forecast of 0.6 percent growth and will make the Bank of England less likely to approve a further round of economic stimulus in November, analysts say.
The ONS said the result was the strongest quarterly growth in five years, bringing economic output back to the same level of a year ago. It is a first estimate and is subject to revision.
Prime Minister David Cameron, in a message on Twitter, said there was still much to do "but these GDP figures show we are on the right track, and our economy is healing."
Ed Balls, economic spokesman for the opposition Labour Party, said the economy remained "very weak" and there was "no time for complacency."
The Olympic Games and Paralympic Games likely gave the economy a boost, helping employment agencies, the entertainment sector and accommodation, the ONS said, though it gave no estimate of the total impact.
It did say that sales of Olympic tickets that occurred in 2011 and earlier in 2012 -- the ones it statistically allocated to third-quarter economic output -- accounted for 0.2 points of the rise in GDP.
Most analysts warned that beyond these one-time effects, the economy remains weak.
"As the Olympic effects unwind, it is still possible that the economy contracts again in the fourth quarter," said Vicky Redwood, chief UK economist at Capital Economics.