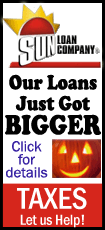 The German company, with 34 percent stake in Fennovoima, was part of a consortium with plans to build more nuclear power in the Nordic country.
Finland has four reactors producing a quarter of the country's electricity and is building a fifth one expected to be online in 2013. Two years ago, lawmakers approved permits for another two nuclear power stations.
Companies have not disclosed reactor details or construction timetables, but the plants are expected to be online by 2020, when the government wants Finland to be self-sufficient in electricity production.