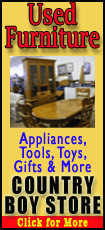 The nation's largest bookseller late Tuesday disclosed the data breach in stores in California, Connecticut, Florida, Illinois, Massachusetts, New Jersey, New York, Pennsylvania and Rhode Island, and warned customers to check for unauthorized transactions and to change their personal identification numbers, or PINs.
B&N said only one device, or PIN pad, was tampered with in each store, affecting less than 1 percent of these devices in its stores. It released a complete list of locations that were affected. All the PIN pads in its nearly 700 stores nationwide were disconnected on Sept. 14, after the company learned of the tampering.
In a news release issued Wednesday, B&N said the criminals planted bugs in the tampered devices, allowing for the capture of credit card and PIN numbers. The company said the problem was discovered last month and all affected PIN pads were shut off by Sept. 14. It did not say how long they were in use before they were discovered.

B&N said that it's continuing to work with federal law enforcement and with banks, payment card brands and issuers to identify accounts that may have been compromised, so that additional fraud-protection measures can be taken.