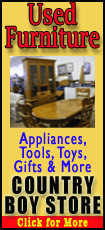 Oil supplies grew last week by 5.9 million barrels, or 1.6 percent, the Energy Department said. At 375.1 million barrels, the nation's oil inventory is 11.1 percent above year-ago levels. Analysts expected a much smaller increase.
Benchmark oil fell 94 cents, or about 1 percent, to finish at $85.73 per barrel. The price has dropped almost 7 percent since closing Thursday at $92.10. Brent crude fell 40 cents to end at $107.85 per barrel in London.
Drivers are seeing lower prices at the gas station. The nationwide average for a gallon of regular has dropped 13 cents from a week ago, to $3.63. That's the biggest 7-day drop since late November, 2008, according to Oil Price Information Services analyst Fred Rozell.

Jim Ritterbusch of Ritterbusch and Associates said the oil market may be looking forward to Friday's initial estimate of U.S. third-quarter gross domestic product. "Any additional indications of weakening in the world's largest economy could force further liquidation out of the oil space," he said.