Special feature from the Farm Outlook Fall 2012 magazine
'Hybrids saved us'
Corn hybrid technology advancements
By John Fulton

Send a link to a friend
[October 27, 2012] There have been great improvements in crop production inputs over the last few decades. Notable among them have been the genetically modified organism, or GMO, traits involved in commercial crops. The introduction of other plant traits into crops, in addition to the traditional selection breeding programs, has produced crops that are resistant to insects, resistant to diseases, tolerate drought conditions better and even can provide for human immunization against some diseases.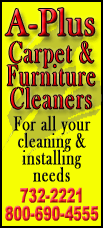 Companies investing in the research end of modification generally sell products, and that was their first focus. We now have crops tolerant to pesticide applications, providing for less pesticide use per acre. In many cases with the insect control modifications, no pesticide is used for control, but rather naturally occurring proteins develop within the plants to control the insects.

In the case of drought tolerance, some hybrids are combinations of standard breeding and genetic modification. In other hybrids, it is only by selective breeding.

A benefit to the genetic modification process is that it generally speeds up the production cycle by several years since the trait is introduced immediately, rather than sought through several years.

The basis behind a plant's drought tolerance is to reduce the size of the stomata, the pores in the leaf surface that regulate gas and water vapor exchange. Drought is caused by external factors, and no one thing can make corn drought-tolerant.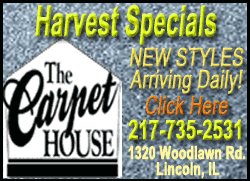 I say "drought-tolerant" instead of "resistant," because no corn plant can grow without water. Plants that manage water better or are more efficient in getting moisture from the soil will perform better when water is scarce.
Other natural selection traits being worked on to improve drought tolerance include root growth to enable uptake of moisture from a larger area, and aggressive silk growth in order to be better pollinated (corn silk is mostly water as well). It's the combination of all these traits that will provide an estimated 7 percent yield increase or 10-bushel yield increase under drought conditions, as put forth by a couple of companies working in this area.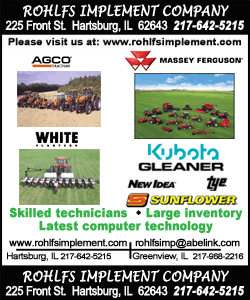 Other work is being done to limit the effects of drought as well, including a waxy covering on leaves, either bred into the plants or applied as a spray. This technology may limit yields in years when drought is not an issue.
For those I've intrigued with the immunization statement, there is considerable work being done in pharmaculture. This is particularly of interest in Third World countries where refrigeration is at a premium and administration of a vaccine is also hard to come by. Initial work has been done with tomatoes, bananas and apples to some degree. Included are hepatitis B vaccination and E. coli antibody introduction. This is something that is on the horizon but holds great promise for use in some areas of the world.
[By JOHN FULTON, University of Illinois Extension]
John Fulton is the U of I Extension director for Logan, Menard and Sangamon counties.
Be sure to check out all the articles
in the Farm Outlook Fall 2012 magazine:
2012 in review

Yields: Complicated by aflatoxin

Hybrids saved us

Insurance claims in drought

Impact of drought on ag loans

Droughts: 1988 vs. 2012

Roundup: A view from all sides

How were the farmers markets affected?

Introduction: Troy Rawlings

An optimistic outlook