Eggers, a customer service representative, was fired in July after a background review sparked by new federal rules for banks revealed a 1963 conviction for putting a cardboard cutout of a dime in a laundromat's washing machine.
The Federal Deposit Insurance Corp. set up a waiver process for bank employees with minor infractions and for those with no role in lending in order to prevent them from being fired under the new regulations. Eggers received such a waiver in September.
Wells Fargo & Co. spokeswoman Vickee Adams said this week that once the company learned Eggers had received a waiver, it offered on Oct. 12 to rehire him in his old job at the same salary. But Eggers said that he won't accept the bank's offer to return to work unless Wells Fargo changes its background check policy.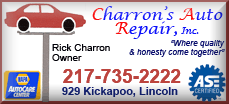 Leonard Bates, Eggers' attorney, said that he has at least 30 letters from other Wells Fargo workers about dismissals and has taken calls from dozens of people from around the country fired under the new regulations for minor offenses.
Banks have terminated thousands of employees like Eggers since new federal banking guidelines were enacted in May 2011. The regulatory rules forbid the employment of anyone convicted of a crime involving dishonesty, breach of trust or money laundering. The tougher standards are meant to clear out executives and mid-level bank employees guilty of transactional crimes -- such as identity theft and money laundering -- but banks are applying them across the board because possible fines for noncompliance can total in the millions of dollars. Before the guidelines were changed, banks widely interpreted the rules to exclude minor traffic offenses and misdemeanors.