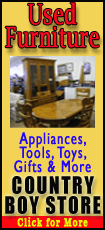 The IMF is monitoring the Spanish government's progress in reforming the banking sector, which has been badly hurt by a property sector collapse in 2008. Spain agreed to the reforms in exchange for a euro100 billion ($129 billion) loan from fellow eurozone nations to help prop up its banks.
The IMF report says that important progress was made in reforming the financial sector and "all deadlines established in the Memorandum of Understanding agreed between the Spanish and European authorities have been met."
The report said Friday that "capital shortfalls need to be quickly made up" and "non-viable banks promptly wound down."