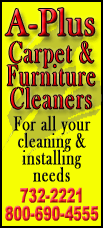 The bank said it earned 34.8 billion yuan ($5.5 billion) in the three months ending Sept. 30, up from 29.8 billion yuan a year ago. Net interest rose 15 percent to 65.4 billion yuan ($10.4 billion).
Profit rose despite a slowing Chinese economy and the government's easing of interest rate controls that have guaranteed banks a margin between lending and deposit rates of more than 3 percent, among the world's largest.
The central bank in June lowered the minimum rate banks are allowed to charge commercial borrowers to 0.8 times the government's benchmark rate from the previous level of 0.9 percent. The central bank said banks would be allowed for the first time to pay depositors up to 1.1 times the state-set rate.