Benchmark oil rose 23 cents to end at $86.28 per barrel Friday.
Forecasters expect a so-called "Frankenstorm" to hit the East Coast beginning early Sunday with heavy rain, winds and perhaps snow lingering into Halloween. It has the potential to force refinery closures and delay delivery of imports.
More than half a dozen refineries could be in the path of the storm. Closures would cut into supplies of energy products such as gasoline and heating oil, which primarily is used in the Northeast to keep businesses and homes warm.
Meanwhile, the government said the U.S. economy grew at an annual rate of 2 percent in the third quarter. That's better than the 1.3 percent growth in the second quarter, but still too weak to significantly boost job creation -- or energy demand.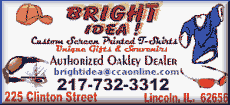 Although oil rose slightly on Thursday and Friday, it fell 4.2 percent for the week. The U.S. remains well-supplied with oil while demand for gasoline is down as large numbers of Americans remain unemployment and so don't drive to work. Oil is down 13 percent since hitting $99 in mid-September.
That's led to lower pump prices. The national average price for gasoline fell 2.4 cents overnight to $3.575 per gallon, according to AAA, Wright Express and the Oil Price Information Service. That's 23 cents less than it was a month ago although still 13 cents more than this time last year.