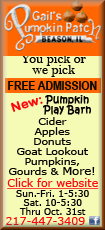 Today's highlight in history:
On Oct. 27, 1787, the first of the Federalist Papers, a series of essays calling for ratification of the United States Constitution, was published under the pseudonym "Publius" (the essays were a collaborative effort by Alexander Hamilton, James Madison and John Jay).
On this date:
In 1795, the United States and Spain signed the Treaty of San Lorenzo (also known as Pinckney's Treaty), which provided for free navigation of the Mississippi River.
In 1858, the 26th president of the United States, Theodore Roosevelt, was born in New York City.
In 1880, Theodore Roosevelt married his first wife, Alice Lee.
In 1886 (New Style date), the musical fantasy "A Night on Bald Mountain," written by Modest Mussorgsky (MOH'-dest muh-SAWRG'-skee) and revised after his death by Nikolai Rimsky-Korsakov, was performed in St. Petersburg, Russia.
In 1904, the first rapid transit subway, the IRT, was inaugurated in New York City.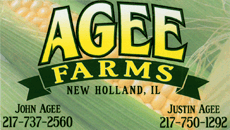 In 1922, the first annual celebration of Navy Day took place.
In 1938, Du Pont announced a name for its new synthetic yarn: "nylon."
In 1947, "You Bet Your Life," starring Groucho Marx, premiered on ABC Radio. (It later became a television show on NBC.)
In 1962, during the Cuban Missile Crisis, a U-2 reconnaissance aircraft was shot down while flying over Cuba, killing the pilot, U.S. Air Force Maj. Rudolf Anderson Jr.
In 1971, the Democratic Republic of Congo was renamed the Republic of Zaire (but it went back to its previous name in 1997).
In 1978, Egyptian President Anwar Sadat and Israeli Prime Minister Menachem Begin (men-AH'-kem BAY'-gihn) were named winners of the Nobel Peace Prize for their progress toward achieving a Middle East accord.
In 1992, Petty Officer Allen Schindler, a gay U.S. Navy sailor, was beaten to death near Sasebo Naval Base in southwestern Japan by shipmate Terry Helvey, who pleaded guilty to murder and was sentenced to life in prison.
Ten years ago: Luiz Inacio Lula da Silva (loo-EEZ' ee-NAH'-cee-oh LOO'-luh duh SEEL'-vuh) was elected president of Brazil in a runoff, becoming the country's first elected leftist leader. Dallas Cowboys running back Emmitt Smith broke the NFL career rushing yardage record held by the late Walter Payton as he reached 16,728 yards in a game against the Seattle Seahawks, who won, 17-14. The Anaheim Angels won the World Series, beating the San Francisco Giants 4-1 in Game 7.