LC volleyball results

Send a link to a friend
[October 27, 2012] DECATUR -- On Thursday evening the Lincoln College volleyball team traveled to Decatur to face the Millikin JV squad. Lincoln used a balanced attack and accurate serving to earn a three-set victory over the Big Blue. The scores were 25-18, 25-16, 25-23.
Lincoln's record is now 18-13.

LC individual totals:
Jenna Merkel: 11 kills, 8 points

Morgan Lesher: 7 kills, 11 digs, 10 points

Vicky Arriola: 4 points, 32 set assists

Kelly Anderson: 7 kills, 3 blocks

Beth Daniels: 8 kills, 4 blocks

Taylor Hewitt: 9 digs, 2 points

Alyssa Morales: 10 digs, 9 points

Kristin Davis: 1 kill, 1 block

Jordan Michaels: 5 digs
LC coach Mark Tippett commented:
"Tonight we were very consistent in all phases of the game, which is exactly what every coach hopes to see at this point of the season. We only made two serving errors, and even though we were swinging aggressively on offense, we were able to keep our hitting errors to a minimum. Much of that credit goes to our passers for delivering the ball effectively and our setter, Vicky Arriola, who did a great job of running the offense.
"We struggled to beat Millikin in four close sets about a month ago, so winning in three this time as convincingly as we did is another indication of how much our team has improved this year."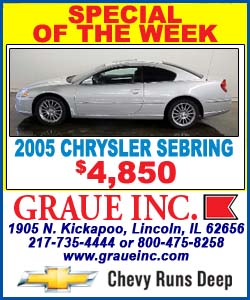 Lincoln College will host a triangular set of matches on Saturday. Lincoln will face Sauk Valley Community College at 10 a.m. and will play Kaskaskia College at 2 p.m.
Prior to the 2 p.m. match, the LC team will honor the four sophomores in recognition of their final home match of the regular season. The sophomore players are Vicky Arriola, Kelly Anderson, Beth Daniels and Jenna Merkel.
[Text from file received from Jeff Nelson, Lincoln College sports information director]