Symposium offers guidance in child play as important to education

Send a link to a friend
[October 27, 2012] Christian Child Care hosted a symposium Oct. 18 on the "Importance of Play." More than 50 parents, child-care providers and educators attended the event at Abraham Lincoln Memorial Hospital. Attendees learned how to incorporate more free play into the daily lives of children and engaged in discussion.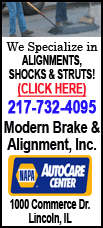 Coleen Moore, director of Christian Child Care, stated: "Over the past 10 years, the playtime of children has decreased eight hours a week."

Allowing a child to engage in a free play period gives the child an opportunity to learn basic social behaviors. Children learn rules, games, sharing and manners through playing with other children.

Dr. Kathryn Hirsh-Pasek, speaker in the video presentation, emphasized that guided play can develop a child's thinking, creative, language and social skills.

Moore discussed these concepts and further stated: "Children learn the basics of math, reading and writing through play. A child that is playing with blocks is actually learning geometry without even knowing it."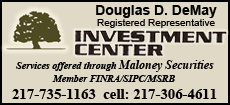 After the video, a panel of community educators and administrators discussed personal experiences with children and the value of providing students with developmentally appropriate classrooms.
"Those children that are permitted guided play throughout the school day are less likely to engage in disruptive behavior," Moore said. She went further, saying: "Recess is a good thing during the school day. This play period gives children the chance to run around and act like a kid."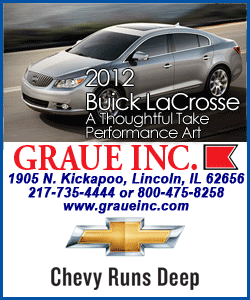 Moore's main purpose for hosting the symposium was to raise awareness and spread the word about the significance of playtime.
On Nov. 5, Christian Child Care and the Happy Family Task Force will host a meeting at Christian Child Care Center to educate more people on the free play issue. Moore said all are welcome, and she encourages those interested to come and ask questions.
The Christian Child Care Center is located at 721 Wyatt Ave. in Lincoln; phone 217-732-5750.
[By HANNAH MICHALSEN]