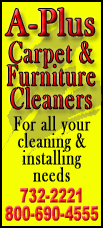 Today's highlight in history:
On Oct. 29, 1929, Wall Street crashed on "Black Tuesday," heralding the beginning of America's Great Depression.
On this date:
In 1618, Sir Walter Raleigh, the English courtier, military adventurer and poet, was executed in London.
In 1787, the opera "Don Giovanni" by Wolfgang Amadeus Mozart had its world premiere in Prague.
In 1901, President William McKinley's assassin, Leon Czolgosz (CHAWL'-gahsh), was electrocuted.
In 1923, the Republic of Turkey was proclaimed.
In 1940, Secretary of War Henry L. Stimson drew the first number -- 158 -- in America's first peacetime military draft.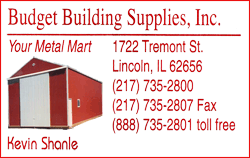 In 1956, during the Suez Canal crisis, Israel invaded Egypt's Sinai Peninsula. "The Huntley-Brinkley Report" premiered as NBC's nightly television newscast.
In 1960, a chartered plane carrying the California Polytechnic State University football team crashed on takeoff from Toledo, Ohio, killing 22 of the 48 people on board.
In 1966, the National Organization for Women was formally organized during a conference in Washington, D.C.
In 1967, Expo 67 in Montreal, Quebec, Canada, closed after six months.
In 1979, on the 50th anniversary of the great stock market crash, anti-nuclear protesters tried but failed to shut down the New York Stock Exchange.
In 1987, following the confirmation defeat of Robert H. Bork to serve on the U.S. Supreme Court, President Ronald Reagan announced his choice of Douglas H. Ginsburg, a nomination that fell apart over revelations of Ginsburg's previous marijuana use. Jazz great Woody Herman died in Los Angeles at age 74.
In 1998, Sen. John Glenn, at age 77, roared back into space aboard the shuttle Discovery, retracing the trail he'd blazed for America's astronauts 36 years earlier.
Ten years ago: A Minneapolis memorial service for the late Sen. Paul Wellstone turned into a virtual political rally as friends and relatives urged Minnesotans to honor his memory by putting a Democrat in his seat on Election Day.