To be honest, I'm not sure what I expected. But whatever it was, it was a far cry from what I witnessed Saturday night in the Assembly Hall.

Coach John Groce's first Illini basketball team came flying out of the gate in an explosive fashion and on a 17-2 run. That is not a misprint. And yes, I know that they were playing Lewis University, a D-II ballclub. But I also know how many fits Lewis gave Illinois and other teams in the past. This Illinois edition came out and made a statement. They came out and took care of business.

They did this by making six of their first nine 3-point baskets. They did this by getting up in Lewis' grill on defense. So much so, that they not only contested shots, they choked them so intensely that Lewis could barely even get off a shot.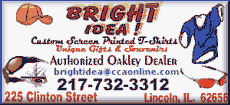 So then, what were our impressions?
So far, we like what we see. And of course, there is a long way to go. But you have to be happy to see that at least some of Illinois' confidence has been restored. The brutal end to the season last year and ultimately the demise of the Bruce Weber era left this ballclub in disarray. A tip of the cap to this new John Groce regime for seemingly restoring it before the season begins.
Playing a mid- to long rotation, the Illini seemed to be comfortable in their roles and not worried about coming out right after an errant miscue. Court vision seemed to be good, and extra passes were made on several possessions, enabling better shots -- wide-open shots in some cases.
Leading the way for the Illini was D.J. Richardson, who had 12 points and four steals on the night. I personally was very excited to see what they have done with Myke Henry. He was posting up several Lewis defenders, and they had no answer for him. Henry finished with 11 points on only seven shots, had six rebounds, and he played only 16 minutes.
Illini newcomer Sam McLaurin also had a nice outing as he went for 11 and four in only 19 minutes of action. He was a beast inside, and his presence was felt on both ends of the court. Tyler Griffey showed what he has been displaying in practice -- production. He tallied seven points and hauled down a game-high nine rebounds.
We didn't get to see much from Nnanna Egwu because he spent most of the night mired in foul trouble. Brandon Paul, Tracy Abrams and a host of others made solid contributions, but the emphasis on the night was on teamwork and team play.
Judging by these next two statistics, consider it mission accomplished at least for one night -- the Illini outscored Lewis in the paint 30-18 and led them in points off turnovers 29-13.
We believe the paid crowd was 14,299, but there were a few thousand less in the actual seats. However, we didn't see very many unhappy campers regarding the outcome of this one. Especially when you consider how unhappy most fans are with Illinois football.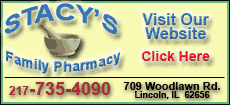 We're holding out hope that this Illini basketball team will bring some much-needed victories.
Illinois will take on West Chester Sunday afternoon at 3.
[By JEFF MAYFIELD]
Respond to the writer at jmayfield@ctitech.com.