This year's agricultural scene was a lot like following a Chicago Cubs season. Initial seasonal rains brought high hopes. With each month of excessive heat and lack of rain, hopes for a World Series playoff diminished. By midseason field checks, expectations for a trophy crop dropped. Gradually, it became a concern of having any win and the ability to stay in the game.

Then, end of season in the ninth inning, many grain trucks coming into home base for the final count were tagged out at the elevators by referees with black lights and aflatoxin test kits.

But, the larger question to be answered yet remains: What will happen to the farmers financially? It is easy to speculate that the losses in this year's crops will have an impact on the finances of all those who work throughout agriculture.

One of the important financial aspects of farming is the availability of farm loans. Eli Klokkenga, loan officer and farm manager at State Bank of Lincoln, gave his opinion of what will happen next year in the area of farm loans.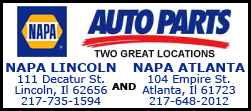 "You will probably see a lot of short-term loans going out," said Klokkenga.
His reasoning for a large number of short-term loans being issued is that farmers may need a little extra money to get by until they receive insurance payments for their crops. Farmers who have their crops insured will likely be waiting longer than usual to receive payments.
"Because there have been so many claims, there may be a delay in insurance payments to the farmers," said Klokkenga.
However, while the insurance payments may be later than usual this season, the change on long-term farm loans may not be very noticeable. As a result, Klokkenga expects that the next year may see farmers conducting their business as usual.
But how could that happen with such low crop yields being sold?
Klokkenga believes that some farmers may receive higher revenue than usual this year due to the amount of money they will be receiving through eventual insurance claim payments. Insurance payouts restore the previous financial state.
But there is also another reason why this might be the case. The prices for crops that are brought in this year are expected to be a lot higher than usual.
As of Oct. 12, it was projected by the USDA that December prices could be as much as $7.50 a bushel for corn and $15.37 per bushel for soybeans. These prices determine the insurance payout that farmers will receive.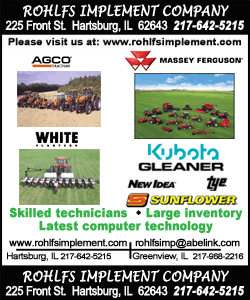 Another factor that could contribute to potentially increased revenue for farmers is whether or not they sell any acreage.
The value of tillable land has increased dramatically over the last five years. While the average price per acre is still between $9,000 and $10,000 for good-quality farmland, Klokkenga has seen sales figures jump as high as $15,000 per acre at land auctions.
"That is near the top of the price range," he said.
Potential buyers of such expensive farmland would have to borrow more in order to pay for it. However, due to decreasing interest rates over the last few years, buyers have not shied away from taking out loans to buy land.
"Agriculture has been very profitable in the last five years, so agricultural lending has been positively affected," said Klokkenga.
Because of the profitability, farmers had been frequently looking into expansion and improving equipment. But because of the drought, the state of agricultural finances may not change very much this year.
Klokkenga says that as a result of farmers earning high revenue from insurance claims, as well as the profits from crops that were saved and any acreage that is sold, "there should be little change on the amount or frequency of long-term loans next year."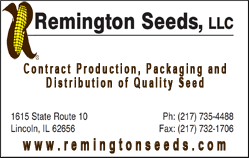 While more short-term loans may be issued, for farmers it will be to carry them over until insurance payments come in.
Both Cub fans and farmers are model optimists -- in it for the long run with their faith taking them into each new season.
For farmers, partnering with financial providers brings long-term success and security.
[By DEREK HURLEY]
Note: Eli Klokkenga has been an employee of State Bank of Lincoln for seven months and has been part of the agricultural loan industry since May of 2011.
Be sure to check out all the articles
in the Farm Outlook Fall 2012 magazine:
2012 in review

Yields: Complicated by aflatoxin

Hybrids saved us

Insurance claims in drought

Impact of drought on ag loans

Droughts: 1988 vs. 2012

Roundup: A view from all sides

How were the farmers markets affected?

Introduction: Troy Rawlings

An optimistic outlook