While remaining independent, the collaborative members have a footprint of 4,821 hospital beds spanning Missouri, Illinois and Kansas, and combined annual revenues of almost $7 billion, allowing the members of the BJC Collaborative to focus on achieving savings; deploying clinical programs and services to improve access to and quality of health care for patients; lowering health care costs; and creating additional efficiencies that will be beneficial to patients and the communities served by the member organizations.

The four systems that are part of this new collaborative are leaders in their regions and have entered into this new relationship with a commitment to doing what is best for their patients. The collaborative is buoyed by the tenets of the Patient Protection and Affordable Care Act that encourage partnerships and innovation to improve patient outcomes and reduce health care costs. Its members believe they are well-positioned to work together to achieve economies of scale, learn from each other and share best practices that will ultimately lead to better patient outcomes, improve health care access and lower costs.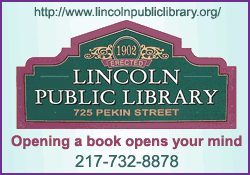 BJC HealthCare is a 13-hospital system with urban, suburban and rural hospitals serving eastern Missouri and southern Illinois. With nationally recognized adult and pediatric teaching hospitals affiliated with the Washington University School of Medicine, 28,000 employees, approximately 275 employed physicians, as well as behavioral health, corporate, home and community health services, BJC is among the largest nonprofit health care organizations in the country.
CoxHealth is the only locally owned not-for-profit health system in Springfield, Mo. It is accredited by The Joint Commission, distinguished as one of the nation's Top 100 Integrated Health Care Systems (2006-2012), and recognized as a U.S. News and World Report Best Regional Hospital. In fiscal 2011, CoxHealth provided more than $122 million in community benefit to serve the unmet needs of the community. Established in 1906, CoxHealth serves more than 900,000 people in a 25-county service area in southwest Missouri and northwest Arkansas, offering a comprehensive array of primary and specialty care including three hospitals and more than 65 clinics in 20 communities. The health system includes Oxford HealthCare, routinely the nation's second-largest hospital-based home health agency; Home Parenteral Services, with home infusion therapy; CoxHealth Foundation; Cox College; Cox Health Plans; and more.
In central Illinois, Memorial Health System is a three-hospital, nonprofit health care organization serving Illinois patients in a 40-county region. With a teaching hospital affiliated with Southern Illinois University School of Medicine, two critical-access hospitals, 6,000 employees, 75 employed physicians and midlevel providers, behavioral health and home services, Memorial Health System is the largest private employer in the greater Springfield area.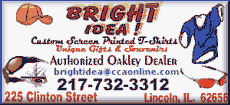 Saint Luke's Health System is the largest nonprofit health care provider in the Kansas City metropolitan area. The system consists of 11 area hospitals and several primary and specialty care practices, and provides a range of inpatient, outpatient and home care services. It has 9,700 employees and 318 employed physicians. Affiliated with the University of Missouri -- Kansas City School of Medicine, Saint Luke's is renowned for its programs in heart and stroke care, national honors including the Malcolm Baldrige National Quality Award, and consistent top rankings for high-quality health care by Kansas City consumers. Founded in 1882 as a faith-based, not-for-profit organization, Saint Luke's Health System's mission includes a commitment to the highest levels of excellence in health care and the advancement of medical research and education.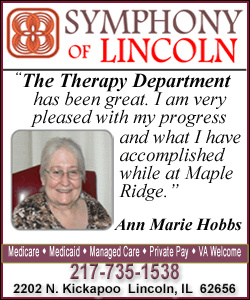 "This is a good day for BJC and a great day for patients served by each of our hospitals," said Steven Lipstein, president and CEO of BJC HealthCare and board chairman of the collaborative. "We are embarking on an innovative journey to work across systems and states in ways that have not been done before. We are confident that being able to learn from others and share what we know will be beneficial to all of our patients."
"The organizations in the BJC Collaborative share common values and a commitment to be national leaders for excellence in patient care," said Edgar J. Curtis, president and CEO of Memorial Health System. "Through this collaborative, we will work together to treat more patients, lower our costs and deliver higher quality care. The BJC Collaborative will create many opportunities for us to grow and learn from one another."
Steven Edwards, president and CEO of Cox Health, says the collaborative will build upon the strengths of the four institutions. "The strength of our collaboration is in building upon the expertise of each member," says Edwards. "Together we are stronger, and the benefits will be experienced by our patients in greater quality and safety, highly trained professionals, and cost-effective care."
Melinda L. Estes, M.D., president and CEO of Saint Luke's Health System, says the collaborative will provide numerous benefits for patients, staff and the communities served by Saint Luke's. "This collaborative provides a unique opportunity for these leading regional health systems to leverage our combined knowledge and resources to ensure we continue to provide exceptional care for the communities we serve," said Dr. Estes. "Because we share similar missions, we can work together to maximize value for our patients and expand the ways we deliver care." Estes also serves as vice chair of the board for the collaborative.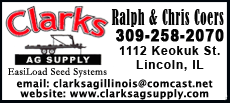 Opportunities that may be explored by the collaborative include developing and sharing best practices around:
Population health management -- population health information and assessment, physician recruitment and engagement strategies, and accountable care organization and medical home development.

Clinical and service quality -- performance improvement, staff development and training, including e-learning, management and leadership development, clinical skills training, clinical decision support, safety event reporting, and emergency preparedness.

Capital asset management -- supply chain relationships, facilities design, clinical engineering, technology evaluation, energy conservation and facilities management.

Financial services -- capital resource analysis, treasury operations, revenue cycle, business intelligence and actuarial expertise.

Information systems and technology -- meaningful use of health IT, data center management, data warehousing, software applications, hardware configurations and emerging technologies, and data security and patient confidentiality.
Working together on these and other initiatives that are imperative to achieving better patient outcomes and lower costs, the collaborative will bring to patients and families sustainable advantages that can be replicated by systems across the country.
[Text from file received from Memorial Medical Center]