Special feature from the Farm Outlook Fall 2012 magazine
Peeking above the trees ...
By Jim Youngquist

Send a link to a friend
[October 29, 2012] This is the Midwest, the home of the independent, self-sufficient spirit. And the home of the corn and beans desert.
On the front cover of the Farm Outlook Farm 2012 magazine, we featured a picture of the Atlanta smile-faced water tower, with the caption, "What's he smiling about?" Sometimes it seems like he ought to be changing his expression in light of the challenges we face around here.

Since I moved here in the mid-'80s, there have been some really good production years, and some not-so-good years, like '88, '95, '05 and now '12.

Despite the odds, despite falling prices, despite the weather, despite the pests, despite even the fungus, producers and suppliers in this area remain a hardy, optimistic lot. While they manage with a firm foothold in reality, they plan carefully and operate with a healthy look forward, which hopes on the next crop, the next season.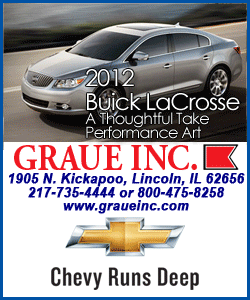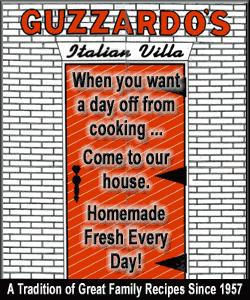 We join their optimism and thank the ag producers and suppliers of Logan County for their labors and their continued devotion.
[By JIM YOUNGQUIST]
Be sure to check out all the articles
in the Farm Outlook Fall 2012 magazine:
2012 in review

Yields: Complicated by aflatoxin

Hybrids saved us

Insurance claims in drought

Impact of drought on ag loans

Droughts: 1988 vs. 2012

Roundup: A view from all sides

How were the farmers markets affected?

Introduction: Troy Rawlings

An optimistic outlook