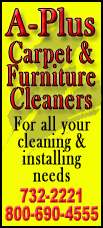 As tenuous as farming is, even in a good environment, the impact of a slip in production can have a ripple effect in the present and affect future production.

Farmers in Logan County have faced a more unpredictable future, which by nature is what they face every year, but the 2012 crop yields have been more severe and unmanageable than what was experienced during the last major drought, in 1988.

"This year has been especially rough for everyone," according to John Agee, who, along with his son Justin, farm various tracts in Logan County. "The difference in this year's drought from the one we had in 1988 is the high heat along with lack of rain," he said.
Justin also cited the fact that even though corn is genetically engineered, some of it doesn't entirely come up to par. "We had a bunch of seed corn that was supposed to be produced to help minimize situations like this, but it didn't live up to minimal expectations,'' he said.
However, his father added: "If we had the type of seed engineered in 1988, the situation would have been much worse."
Agee and his son said they're going to plant next year and not think about doing things differently. "It's important to use the right seed and fertilizers," John said, "but the important thing is the techniques used to maximize growth for high yields."
The ripple effect of drought can also create hardships for other businesses, according to Agee.
Justin also pointed out that when crops are stressed, such as in a drought, the yield harvested may be at risk. "Certain types of disease will cut the yield further when it is taken to the elevator and can be accepted for only a minimal number of uses, and then we can be docked possibly $1.50 per bushel."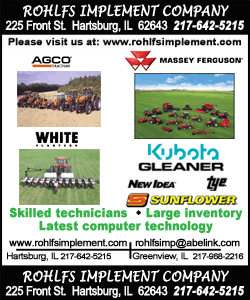 Larry Martin also farms in Logan County. He noted that the high heat was more of a problem. "Not only were the days hot, but so were the nights. Corn needs a chance to rest, and that didn't happen," he said. Also, "there was no dew at night, and the plants can benefit from that."
Martin said he thought that if they had gotten some rain at the time of tasseling, that might have helped. "The heat also made any side dressings of herbicides less effective," he said.
Martin also pointed out that in the drought of '88, the yield they did get was subject to some of the same problems. "However, in 2012 our expenses were four times higher than in '88, and even with the same yield both years, this year's profit is more at risk because of the higher overhead," he said.
Another problem for some farmers can occur when they sell grain on the futures. "When you do that, you have to agree to sell a certain number of bushels at a locked-in price. When the yield goes down, for any reason, you have to pay the difference and probably a penalty," Martin added.
[By FUZZ WERTH]

Be sure to check out all the articles
in the Farm Outlook Fall 2012 magazine:
2012 in review

Yields: Complicated by aflatoxin

Hybrids saved us

Insurance claims in drought

Impact of drought on ag loans

Droughts: 1988 vs. 2012

Roundup: A view from all sides

How were the farmers markets affected?

Introduction: Troy Rawlings

An optimistic outlook